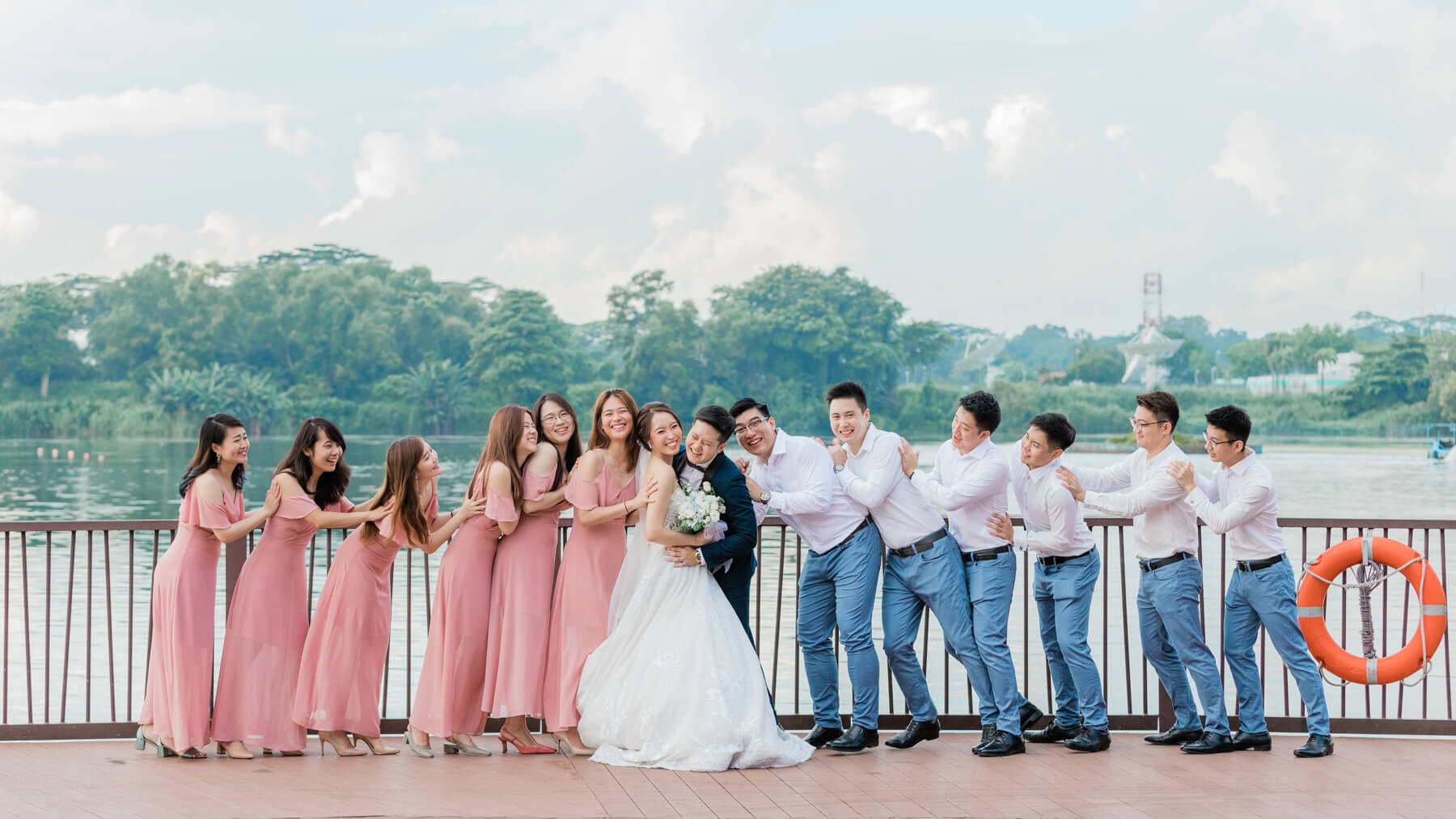 Saying "I do" is one of the most important events in our lives. Naturally, we want the best on our big day – this may include researching the best photo booths for weddings in Singapore.
Cloud Booth has provided wedding photo booths in Singapore and other instant print photography services to hundreds of satisfied couples since our inception, and today, we are the choice for couples looking for high-clarity, studio-quality, unlimited, instantly- printed photos. As a bonus, our True-Studio wedding photo booth setup looks impressive at your wedding venue, adding to the grandeur of your special occasion.
So take some time and browse the various photography and instant print services we offer for ROM and wedding days!
Photo booths for weddings in Singapore have become the norm, alongside photography and videography. Our wedding photo booths serve as great entertainment (and very often, the core one) for guests during the cocktail reception, often stretching into the banquet, and provide instant, high-clarity printouts of photographs - tangible pieces of memory guests can bring home.
We have 2 lines of photo booth service - 1) The Finest Photo Booth 2) Delite, each catering to events of different scales.
Cloud Booth - The Finest Photo Booth is our flagship photo booth line, perfect for large-scale, important, and high-budget events. Packages feature a twin studio light setup for the wow factor, a bespoke print template overlay design, and an integrated Instagram hashtag printing function. For those of us who want to have the very best for our wedding, which after all, happens only once in our lives, this is the perfect choice of photo booth for your wedding.
Cloud Booth Delite is our line of no-frills photo booths that have retained the core features of our flagship photo booths and are designed with packages that are customisable - with the option to remove features that we do not need to save some money. This means you only pay for what you need. The average wedding in Singapore has 25 tables of guests or less. Delite packages are a good match for this scale.
The Finest Photo Booth Price starts from $899
Delite Price starts from $549
Read more about our Finest Photo Booths and Delite Photo Booths
See more animated GIFs in action here
If you like the superb clarity prints and True-Studio photo-taking experience our wedding photo booths offer and want to make it even more fun, then Cloud Booth GIF is what your wedding needs! Our GIF Booths have 3 modes for guests to choose from - 1) Boomerang, 2) animated GIF and 3) Photo. This means you cater to guests of all age groups with varying preferences! Younger and more outgoing guests can enjoy the action-packed fun in Boomerang and GIF modes and instantly download them to be shared. Senior and esteemed guests who prefer a more traditional photo-taking experience can choose the Photo mode and have high-clarity prints to bring home!
Price starts from $799
For the couple who loves a certain movie, movie franchise, or story so much they decide to make it their wedding theme, Cloud Booth Green Screen Edition will be your choice. With the green screen as the backdrop, you are free to choose any digital images to be superimposed onto it. Our powerful Green Screen Photo Booth software allows guests to choose from more than 1 digital backdrop!
The same true studio setup is employed so guests can enjoy superb clarity printouts.
Price starts from $549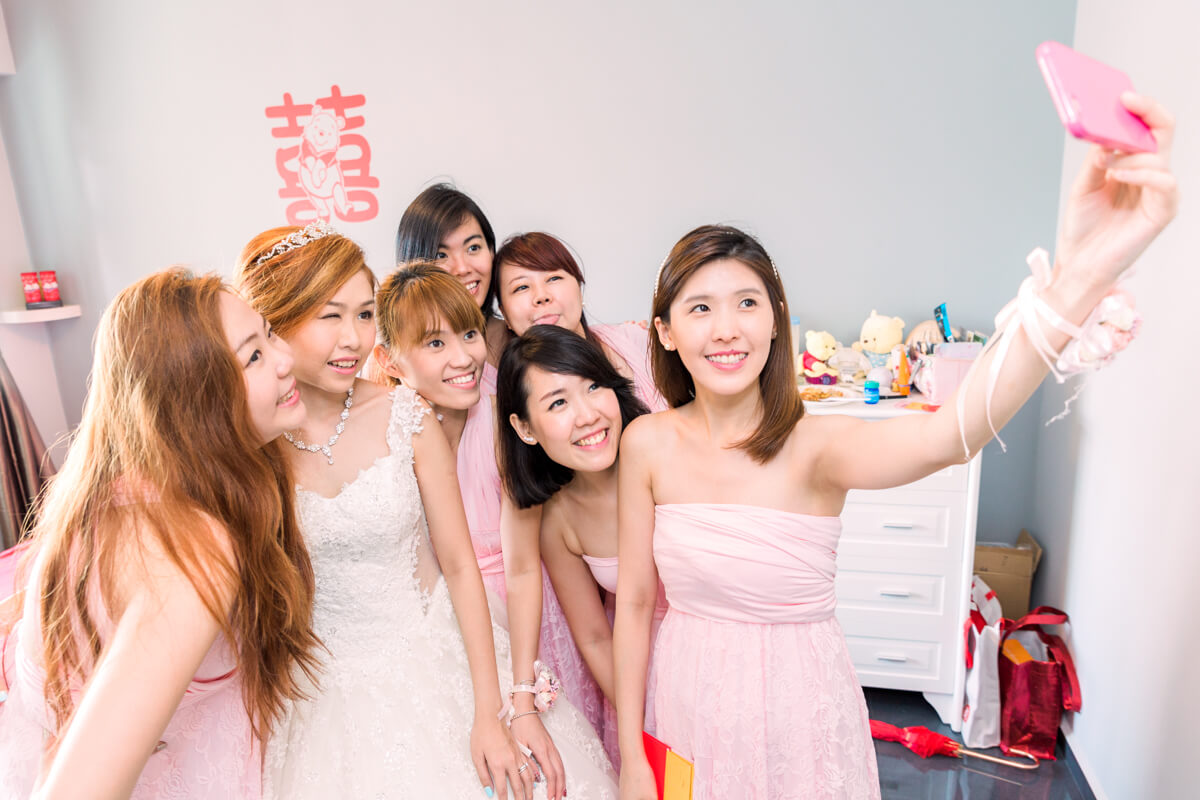 Instagram is the photo-sharing social media platform that most of us use on a daily basis. Cloud Booth #HashPrint gives guests the freedom and flexibility of being in control of photo taking at your wedding and allowing them to print the choice photos they post on Instagram. It's an awesome way to garner a collection of wedding day photos taken by hundreds of your guests from all angles and perspectives!
Price starts from $549
Cloud Booth Roving Photography is ideal when you want superb clarity, instant prints but a more conventional and formal photo-taking experience. Our photographer walks around your wedding venue, takes photos of guests, and prints them onsite for them to bring home. No need for queuing, too 🙂
Price starts from $699
Table shots are great! They capture a precious moment when guests and their family and friends are together at their tables with you. With Cloud Booth Table Shots Instant Print, our photographer moves from table to table, capturing the smiles of guests at their tables as they pose for the camera and then printing a copy for each of them to keep as a wedding favour. This service can be hired independently, and it is more often hired as a bundle together with our photo booth for weddings or roving photography services.
Add-on price starts from $399
Props for Wedding Photo Booths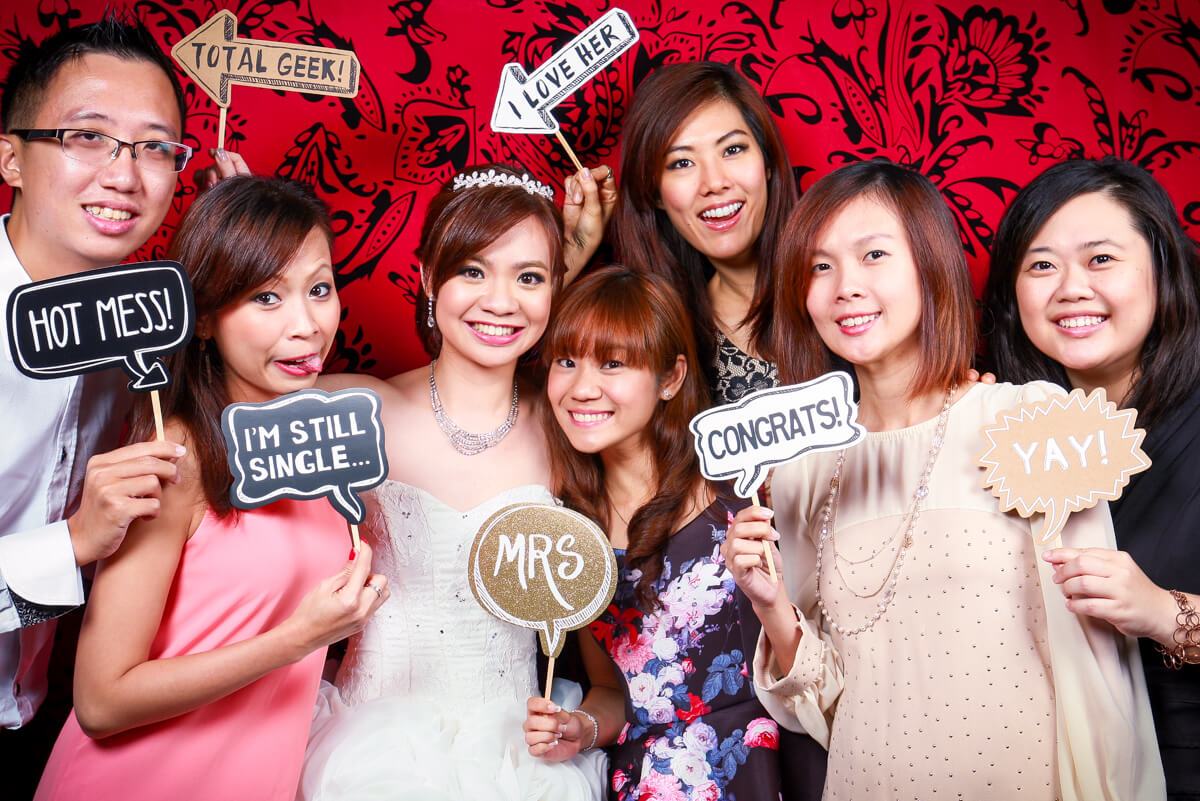 Various wedding-related photo booth props are provided, along with an exciting gamut of party props for guests of all ages and inclinations to pick at our wedding photo booths in Singapore. In addition, Chinese speech bubble-type wedding props cater to uncles and aunties - these happen to be a hit among them! These are all available with Photo Booth, GIF Booth, & Green Screen Photo Booth services.
A Bespoke Print Template for Your Wedding
All Wedding Photo Booths, GIF Booths, Green Screen Photo Booths, #HashPrint, Table Shots Instant Print, and Roving Photography services include a fully customisable print template. Does your wedding have a theme? If so, let us know what it is, and we can advise which template we have that best suits your wedding theme. We can also design a bespoke one based on your requirements. If you're still deciding or do not have a theme, you can choose from our list of pre-designed templates, many of which are suitable for weddings, as a starting point.