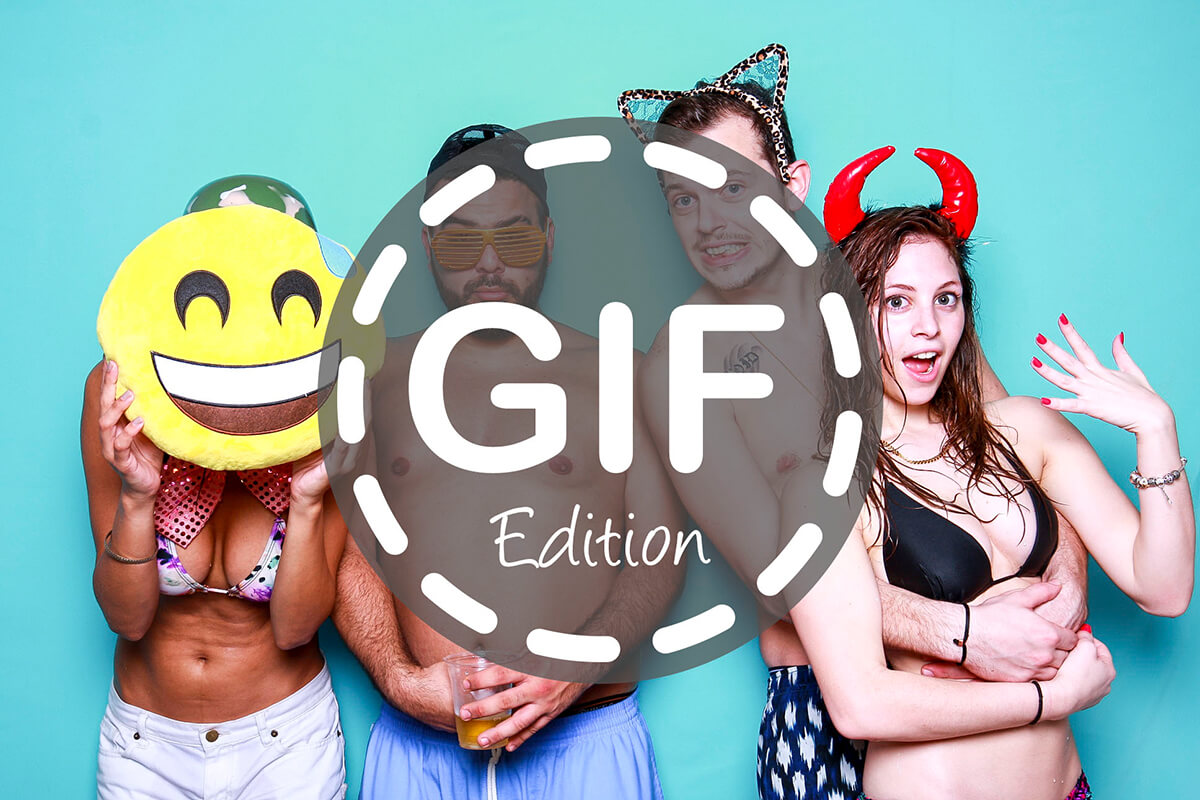 Cloud Booth GIF Edition is for the fun-loving, attention-grabbing action stars we all are! Our GIF Booths create animated GIF files that loop photos taken for endless stop motion fun, while providing unlimited instant high clarity prints at the same time! Excellent for corporate events and parties in Singapore!
True studio GIF booth set up
3-9 shots in 1 single animated GIF

Get both GIF files & high clarity prints

All GIF shots are included in prints

Instant online sharing of GIF and print images seconds after they are taken!

Free option to also create GIF video files to be shared instantly for the greatest organic reach across social media platforms. Excellent for corporate events.
All the goodness of Cloud Booth photo booth packages are included

​

Packages start at $699 for 2h

​
Find out why we have The Finest Photo Booths
Get Both Animated GIF files & High Clarity Prints
Animated GIF
Printout from Animated GIF
In addition to the incredibly fun animated GIF files, which guests can share instantly with their friends and on social media, they also get high clarity photo printouts to bring home!
These prints include all GIF shots in each session! - Multiple shots are taken for animated GIFs. Our clever GIF Booth software captures all of these shots in high resolution, and inserts them all into a fully customised print template before printing them out. No shots are missed! (see above images for example)
As a bonus, each and every shot captured are returned to you as individual files together with print images and animated GIFs.
Contact us today to request for our latest GIF Booth rate card