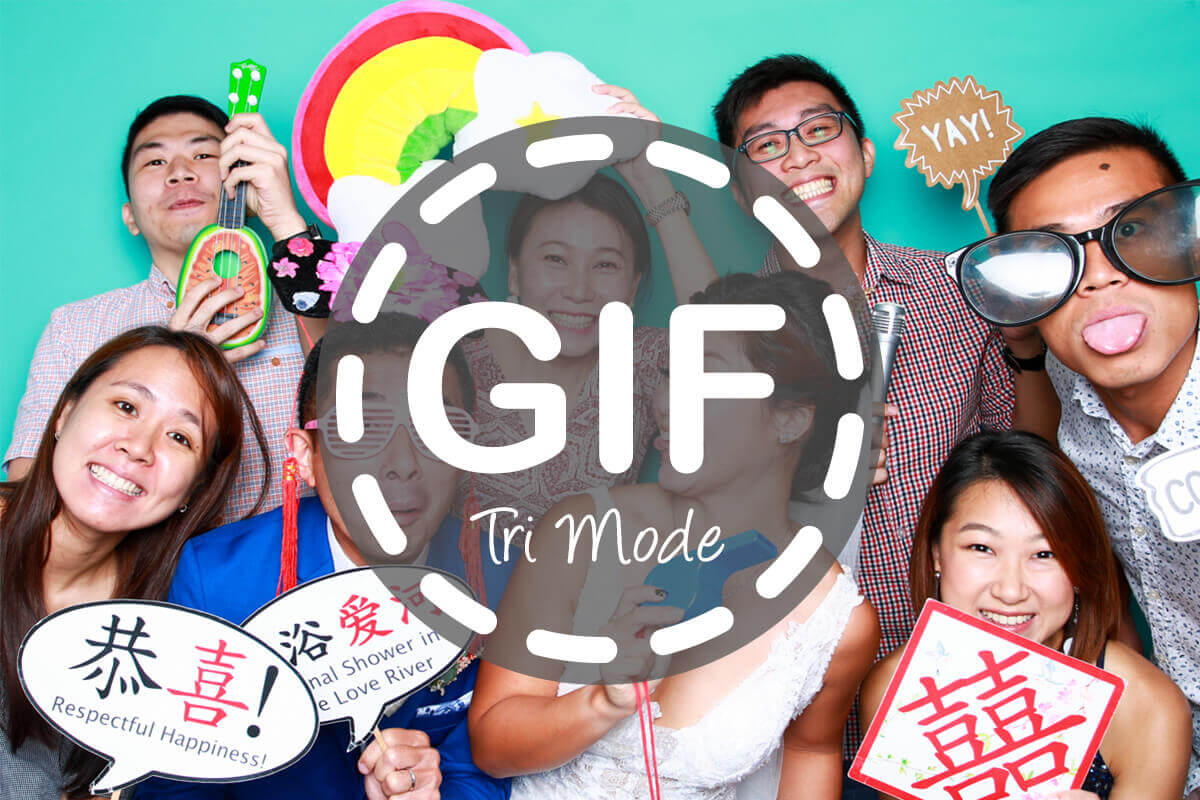 Cloud Booth GIF is for the fun-loving, attention-grabbing action stars we all are! Our GIF Booths are tri-mode - allowing guests to choose from Boomerang, GIF & Photo Booth modes.
This means a single booth caters to guests of all age groups and personality. Younger guests and those young at heart can have all the fun and action they want in the Boomerang mode or animated GIF mode. At the same time, guests who prefer a more traditional photo taking experience and value large, high clarity prints could pick the Photo mode.
Excellent for corporate events, weddings and parties in Singapore!
Tri Mode Booths - Guests can choose from 3 modes: Boomerang Mode, GIF Mode and Photo mode!
Superb clarity in photos
Large studio light setup for gorgeous flattering lighting
Additional continuous video light for uniform Boomerang lighting
See and perfect your poses on our Live View monitor
Gorgeous backdrops for all events
Immense creative joy with a huge range of props
Unlimited instant prints
Get your photo fast in as little as 8 seconds
Attention to presentation - Prints come with a fitting glossy plastic sleeve
Bespoke print template designs
Distraction free - No Cloud Booth logos on print designs
Option for guests to enter email and send the images & clips to themselves

Instant online sharing of Boomerang, GIF and photos seconds after they are taken

Boomerang and GIF video files have the greatest organic reach across social media platforms. Excellent for corporate events.
Live streaming of photos in ballroom

​

Packages start at $799 for 2h
Check out The Finest Photo Booths too!
Tri Mode - Boomerang X GIF X Photo Booth
The young ones love the incredible fun and action that come with our GIF Booth, but some elderly guests might not appreciate the fast pace and smaller photo sizes inherent in a GIF Booth.
This is why our GIF Booths are tri mode Boomerang X GIF X Photo Booths! With 3 modes available in 1 booth, the young ones can enjoy Boomerang and GIF modes, while guests who prefer 1 single shot and value a large, high clarity print can pick the Photo mode!
Boomerang Mode
Like Boomerang from Instagram that's widly popular with the young ones, in this mode, a short video is taken of guests moving around whimsically and it's played back and forth in a loop often to their amusement. Since it's a video, actions captured are fluid and continuous! Our setup utilises two bright, continuous video lights to achieve uniform lighting in boomerang clips.
What guests receive in this mode: A boomerang video clip
GIF Mode
The GIF mode captures 3-9 still photos in quick succession and weaves them together into an animated stop motion clip that plays back and forth in a loop. This mode uses the main studio light, thus achieving superb clarity. Since the base files are photos, 1) we can print them -  photos are laid out side by side and printed on photo paper. 2) animated GIF files are more stop motion and less fluid than boomerang clips.
What guests receive in this mode: An animated GIF video clip + a photo collage printout (of all photos that make up the animated GIF)
GIF Mode: An example of an animated GIF clip.

GIF Mode: An example of the collage printout of the animated GIF clip
Photo Mode
As much as we want fun capturing action, we know that there will be some guests who appreciate a traditional photo taking experience better. Older folks and more reserved individuals often prefer to have still photos taken and treasure large beautiful prints more than an action packed boomerang. The Photo mode caters to this group of guests - utilising the main studio light, a single still photo is taken and printed for them.
What guests receive in this mode: A photo printout of superb clarity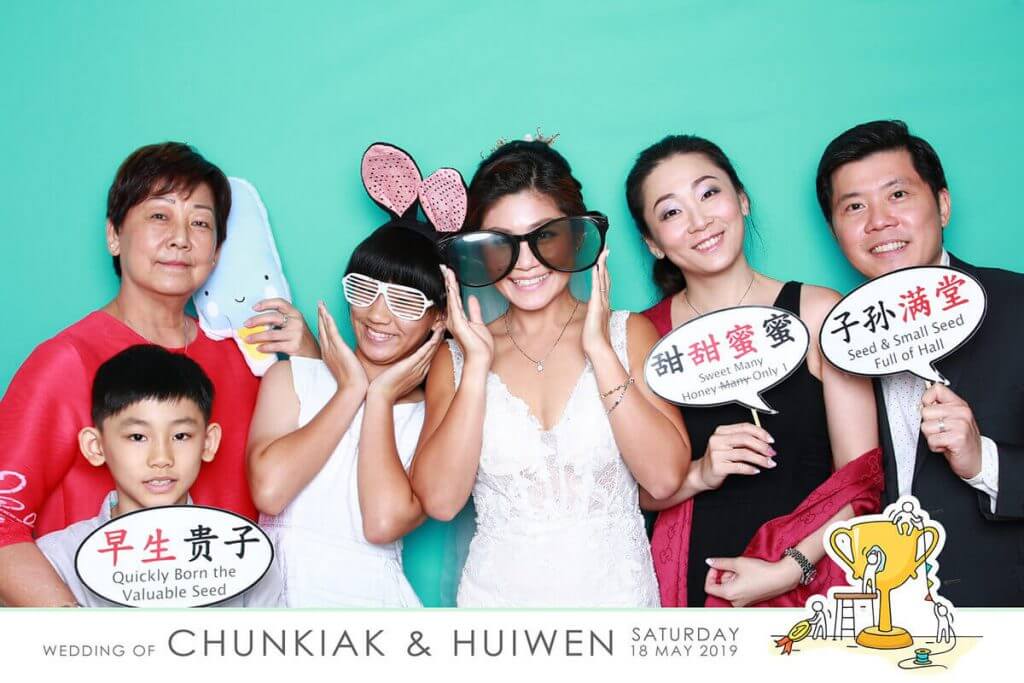 Photo Mode: An example of a photo printout
Contact us today to request for our latest GIF Booth rate card