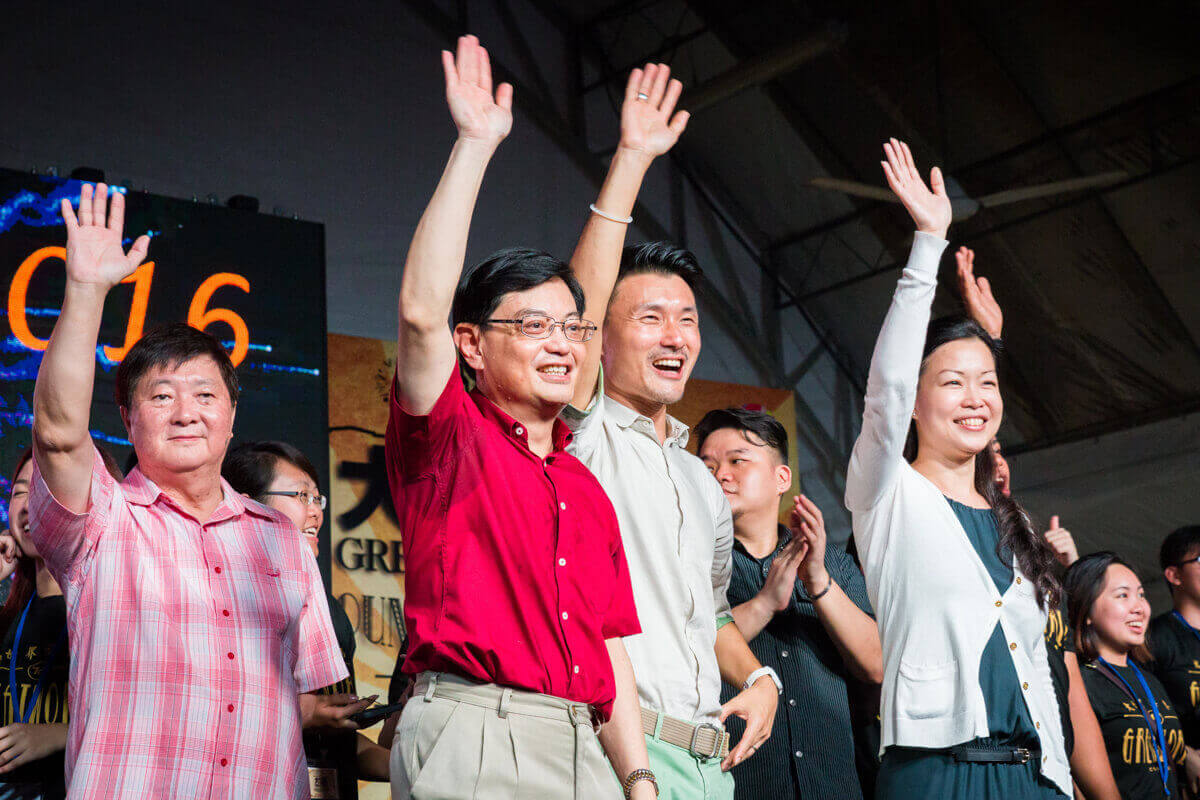 Cloud Booth Event Photography provides event coverage for all corporate events in Singapore. We also cover dinner and dance, community events, school events, anniversaries and birthday parties. Our professional photographers skilfully capture key moments at your event, producing pictures that look stunning on your website, social media and in publications!

​Experienced event photographers who have shot at numerous events including major ones with ministers and MPs

Full frame DSLR cameras and professional lighting system

Freedom to choose the duration of photography coverage and number of photographers

Event photos are edited and refined in post processing before returning to you

High resolution photos are returned 7-9 days after event

Express processing available. Get your photos back in as little as 2 days!
Event Photography standard rates start at $120 per hour

Better rates can be enjoyed for small scale events or for bookings more than 3h. Enjoy bundle savings when you hire other services too
Contact us today for a customised quotation based on your event needs!
The Fine Treatment for Event Photography
In Singapore, event photography is a staple at all successful events, be it a cosy party or a grand company award ceremony with VIPs. Photographs captured at events are not only useful records of what happened. They are also often used by event organisers to promote and publicise the event or the company, through social media, advertisements, internal mails or corporate brochures. The experienced and professional Cloud Booth photographer will skillfully capture your event's highlights, letting no moment go to waste. The smiles on happy guests, the dramatic arrival of the Guest-of-Honour and the graceful performances on stage will all be captured with the flash of our DSLR camera.
Most of the magic happens after the event at the selection and editing stage. We take our photos seriously at Cloud Booth. Have you ever wondered why wedding day photos almost always look much better than other event photos? This is because much more time and effort go into editing each and every wedding photograph.
Auto settings and one-click global editing of all photos at a go that most other event photographers use save time but produce less than ideal results. At Cloud Booth, we avoid such shortcuts. Our event photographers give the same attention and fine treatment to event photos they captured as wedding photographers would with their wedding day shots. This means that:
You save time - All photos taken are filtered and only good ones are selected. Repeats are also kept to a minimum. This ensures that you do not have to sieve through more than six hundred photos for a 2h event just to find a few that looks nice enough to be used.
The photos are pretty and useful – Each photo is edited on its own. Lighting, colors and composition are adjusted individually. No shortcuts are taken.
Occasions that Call for Event Photography
Each photograph produced by Cloud Booth is shot in High Quality and guaranteed to be perfectly composed. Clients are always surprised by the fine level of detail our photographs can capture! All photos taken can be used to create posters, magazines or even a website banner. Whether it's corporate events, birthday parties, New Year countdowns or other events, Cloud Booth has got you fully covered.
Here are a few occasions where Cloud Booth's event photography services will enhance your event experience:
Company Dinner & Dance parties. Employees will be dressed their best on that day so they will look stunning in all the photos! Award ceremonies will be captured too!
Community events. Guests talking, smiling and interacting with each other in the community create the perfect opportunity for beautiful photographs.
School events. Kids are a joy. The happiness of children at a school event like a sports day or open house will always make for a good photograph.
Birthday parties. Everyone wants a picture with the birthday boy/girl! Having a reliable event photographer will make the process super easy and fuss free!
Contact us today for a quotation for event photography coverage