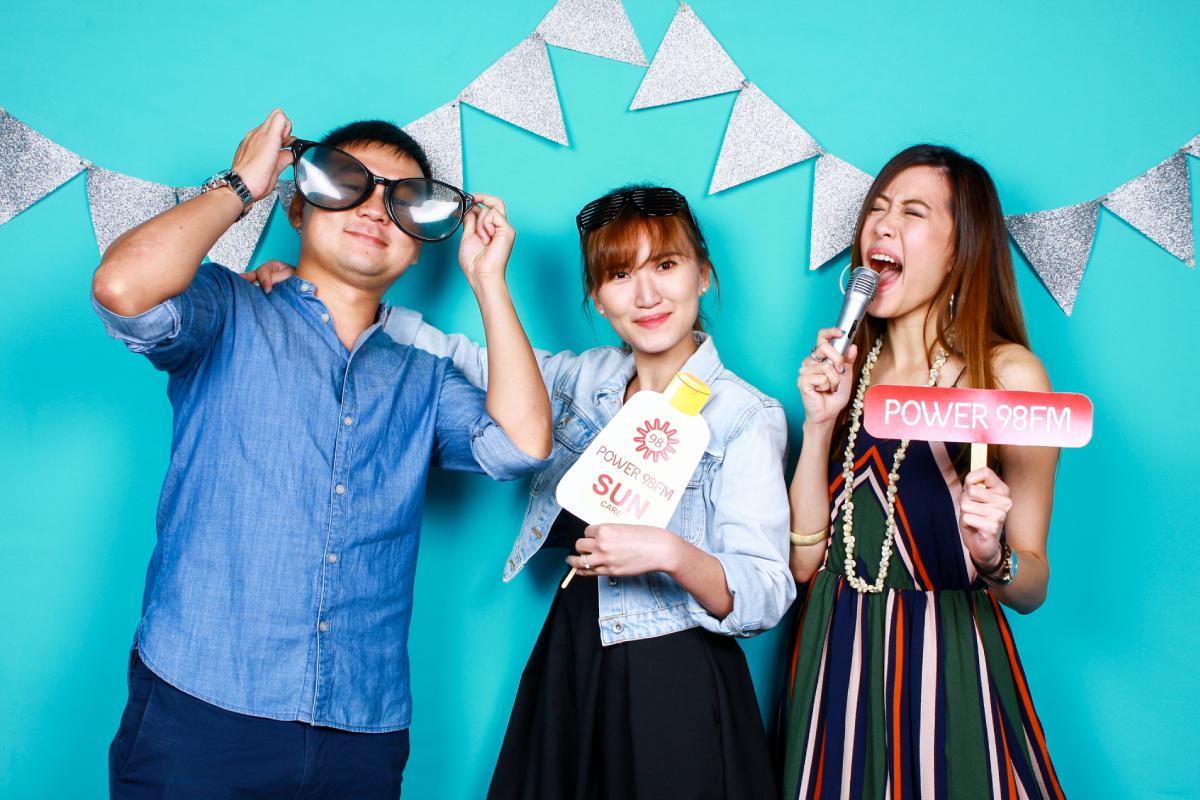 Everybody loves taking photos on any occasion, including corporate events. These memorable events are ideal for camera-ready experiences that enable people to document all the fun they are having. When arranging a corporate event, one of the most important things you need to make sure is that all attendees enjoy their time. And a great way to facilitate interaction and sharing moments between the attendees is to have a photo booth in place!
Over the past couple of years, photo booths have become a staple at corporate events and business conferences. They provide an engaging way for attendees to interact with one another, and they produce many amazing photos that can be brought home as souvenirs. If you want to step up your next corporate event, you should definitely hire a photo booth rental in Singapore. But if you're not sure if it's appropriate for your event to have a photo booth, here are some common corporate events where having a photo booth would be fantastic.
1. Fundraising events
If you are planning a fundraising or charity event, consider hiring a photo booth, as it can increase your earning potential. Whether you have an afternoon fair, a sit-down meal, or a disco party, a photo booth can help you generate more money for your fundraiser. To do that, you may either provide ad spaces for sponsors, offer the photo booth as pay-per-use, or allow the photo booth to be used for free but charge the users for photo printing.
With a photo booth, your event can benefit from repeated income, as your attendees will love to take more photos of themselves, whether with their friends or peers they meet through your event. Do not forget to tell your attendees to promote the fundraiser on their social media channels.
2. Brand activation
Event marketing strategies have substantially evolved over recent years. There are now many ways to reach out to the public, specifically to potential customers. The target used to be limited to individuals who were physically present at an event. However, nowadays, with the grasp and power of social media, you can connect to people from almost all parts of the world.
The simple truth is that a photo booth can elevate your brand activation or product launch – and here's how. You may overlay pictures with your company logo or brand name. Additionally, you can choose the hashtag your attendees can use when uploading their pictures to social media.
With good, up-to-date photo booth services, photos are usually stored in an online gallery that the attendees can access to view their photos. Since they would want to get copies of their shots, they might be willing to join a marketing list or trade email addresses. This way, your brand activation event becomes more valuable because it allows you to turn the occasion into a lead-generation tactic.
For a product launch or brand activation event, it is highly recommended that you use a photo booth that provides contact data capture. This feature will undoubtedly be helpful in boosting your promotion efforts. In addition, the photo booth should enable the sharing of brand content through email and social media.
3. Company anniversary celebrations
Company anniversaries mark significant milestones and deserve to be celebrated in style. Whether it is the 5th, 10th, or 50th year, incorporating a photo booth into your anniversary event can add an element of excitement and nostalgia. A well-designed photo booth can be customised with the company logo, branding, and colours, reinforcing the sense of pride and unity among employees. Additionally, the photo booth can be equipped with props and accessories that reflect the company's history, allowing attendees to dress up and recreate memorable moments from the past. These photos can then be instantly printed and shared, providing employees with a tangible memento of the celebration. By including a photo booth, you can ensure that the company anniversary is not only remembered but also cherished by all those who attended.
Conclusion
Having a photo booth is an exciting and effective way to generate photo opportunities for the attendees of your corporate event. In essence, photo booths are a unique event solution that provides benefits to everyone, including your business, in terms of brand exposure and guest engagement. Hence, for your next corporate event, be sure to take advantage of the chance to hire a photo booth in Singapore.
Looking for a reliable photo booth rental that offers the most reasonable photo booth prices in Singapore? Cloud Booth is the vendor you can trust! We offer various premier photo booth options and event photography services suitable for an array of events, including corporate events like fundraisers, brand activation, and company anniversary celebrations. To find out more about our services, feel free to contact us today.