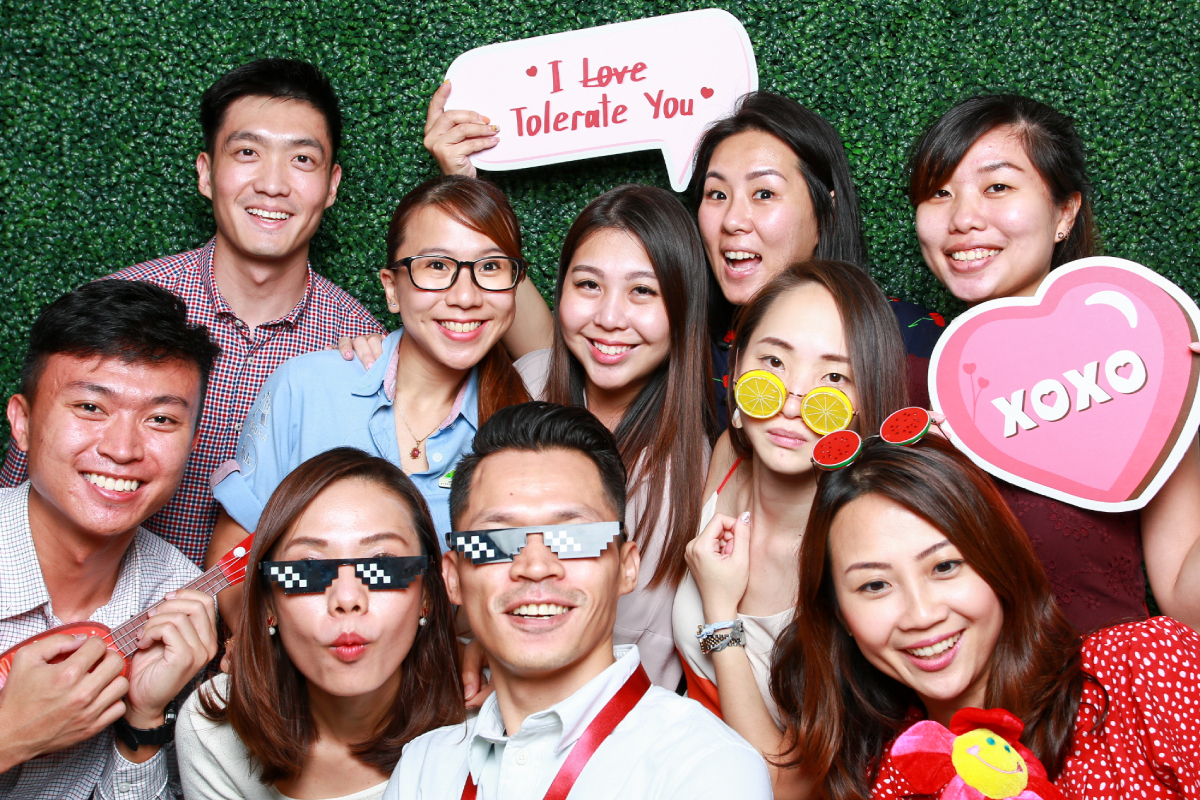 Over the years, photo booths have become an increasingly popular source of entertainment for various events. However, despite its popularity, some people still seem reluctant to consider photo booths as an entertainment option, primarily due to the misconceptions surrounding them. Indeed, in terms of photo booths, everyone has their own opinion of what they are.
While some of these opinions are valid, others are false and based purely on misinformation. Knowing the difference between fact and fiction is essential so you can take advantage of the benefits of a photo booth rental in Singapore for your special events. In this article, we share four of the most common myths about photo booths that must be debunked!
Myth #1: Photo booths take up a lot of space
Are you thinking of adding a photo booth to your upcoming event but worried it might take up too much space? Don't let that fear hold you back from having a fantastic time! There are plenty of compact photo booths out there that can fit almost anywhere and won't cramp your style.
Imagine this: you're planning your dream wedding and want to capture every magical moment. You think a photo booth would be perfect but worry there won't be enough room for your guests to dance the night away. Fear not – there are loads of sleek and stylish photo booths available that won't take up much space at all. So go ahead and rent out that booth; your guests will thank you for it!
Myth #2: Photo booths are hard to hire
Contrary to popular misconception, photo booths are actually very easy to book. With their rising popularity, many professional and hassle-free photo booth services are available these days. They'll take care of everything from A to Z, providing top-notch customer service and ensuring you know exactly what to expect on the big day.
You can sit back, relax, and let them work their magic to ensure your event is a hit. So add that fun-filled photo booth to your party plans without any worries about complicated booking processes.
Myth #3: Photo booths are old and outdated
Let's set the record straight: photo booths are anything but outdated! Sure, the classic booth design may evoke some nostalgic memories, but don't be fooled – photo booths have come a long way since their inception.
These days, photo booths boast cutting-edge camera technology and innovative features that make them feel downright futuristic. You'll be amazed at how easy it is to snap photos and access them in a flash, all while enjoying a fun and interactive experience with your guests. So don't let any misconceptions hold you back from adding a photo booth to your event – you'll be blown away by how advanced and exciting they truly are!
Myth #4: Photo booths are simply boring
Photo booths are hands down one of the most entertaining additions you can make to any event! Say goodbye to boring selfies and uninspired snaps – when you step inside a photo booth, you'll be treated to top-notch, professional-grade photography while having a blast with your friends and family.
The best part? With a photo booth, the sky's the limit! You can experiment with props, strike silly poses, and create memories that will last a lifetime. So if you're looking to take your event to the next level, a photo booth is an absolute must-have for that unique and unforgettable experience.
Conclusion
Despite the misconceptions surrounding photo booths, in actuality, they bring out the best in guests. Hopefully, the things we have shared in this article have clarified some of the doubts you have when it comes to photo booths.
If you are looking for the most exciting and extensive photo booth to rent for any event, look no further than Cloud Booth! We are a reputable photo booth and corporate event photography company offering a wide variety of photo booth options and event photography services for various events or occasions. To learn more about our offers, feel free to contact us anytime.