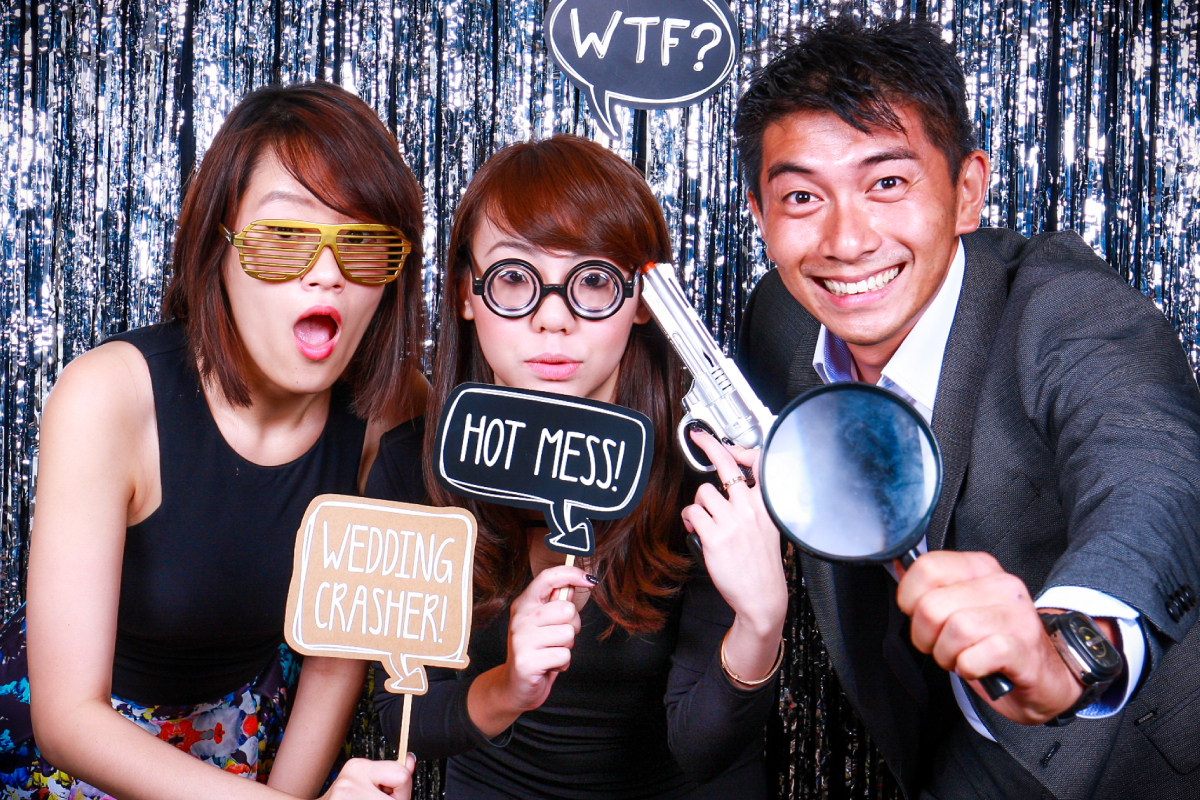 With cameras now an everyday part of our lives, photography has become a part of our lifestyles to varying degrees. Some people cannot go without it because it's their hobby, career, or something just as important, while others simply use it casually or for practical purposes. Nonetheless, virtually everyone today is acquainted with how a camera works and, more importantly, the fun and enjoyment it provides with the right people and in the right situations.
One such place where these two come together is at parties and celebrations! With their fun and relaxing atmosphere combined with the company of close friends and family, anyone would be in the mood for some picture-taking to preserve the memories of such wondrous times. As such, it would be remiss for hosts not to capitalise on this opportunity to better ensure everyone has a grand time at their event. And so, without further ado, here are some of the best photography-related services to consider complementing your next celebration.
1. Photo booths
Who doesn't love a good photo booth? With props and backdrops galore and complete freedom to take as many pictures as you want, photo booths provide plenty of entertainment value for guests of all ages. Unlike traditional event photography, guests don't have to wait to get their hands on their pictures as photo booths can print them in mere seconds with current technology, all while retaining that superb studio quality. Moreover, they don't just come in physical prints but also digital versions for instant sharing on your favourite social media networks or direct download to your device. The best part: Not only can they elevate the mood at your party, but they also work wonders in elevating your brand activation!
That said, to ensure you get the best photo booth rental experience your guests deserve, never settle for anything less than an experienced and reputable photography company.
2. #HashPrint
Want to let guests take their own photos during the event without lining up for the photo booth or waiting on the event photographer? Cloud Booth's #HashPrint may just be what you need! With this service, guests enjoy total freedom and flexibility as they can take all the photos they want at any angle and with all the filters they like. No queuing is required for photo taking, and the service allows for unlimited, high-quality prints for the photos they upload on Instagram using our #HashPrint system at the event venue.
3. Polarity
Suppose you want a more nostalgic alternative to the previous service. In that case, Cloud Booth's Polarity puts guests in the shoes of the event photographer by letting them rent colourful Instax Mini cameras and take instant prints during the event. Attendees can relive their childhood memories of playing with Polaroid cameras and see their prints come out seconds after taking the shot. These little gems give guests more control over how their pictures turn out for total creative freedom over the positions, angles, and locations they wish to capture in film. With plenty of films available, your guests can take as many memories as they want with the Polaroid cameras.
Conclusion
Ready to get started with this exciting photography entertainment for your event? Then get in touch with us today at Cloud Booth to learn more! Apart from the Finest Photo Booths and the services covered above, we also provide professional event photography and roving photography services for a more traditional approach to your event's picture-taking needs. Feel free to contact us anytime for more information about our offers.