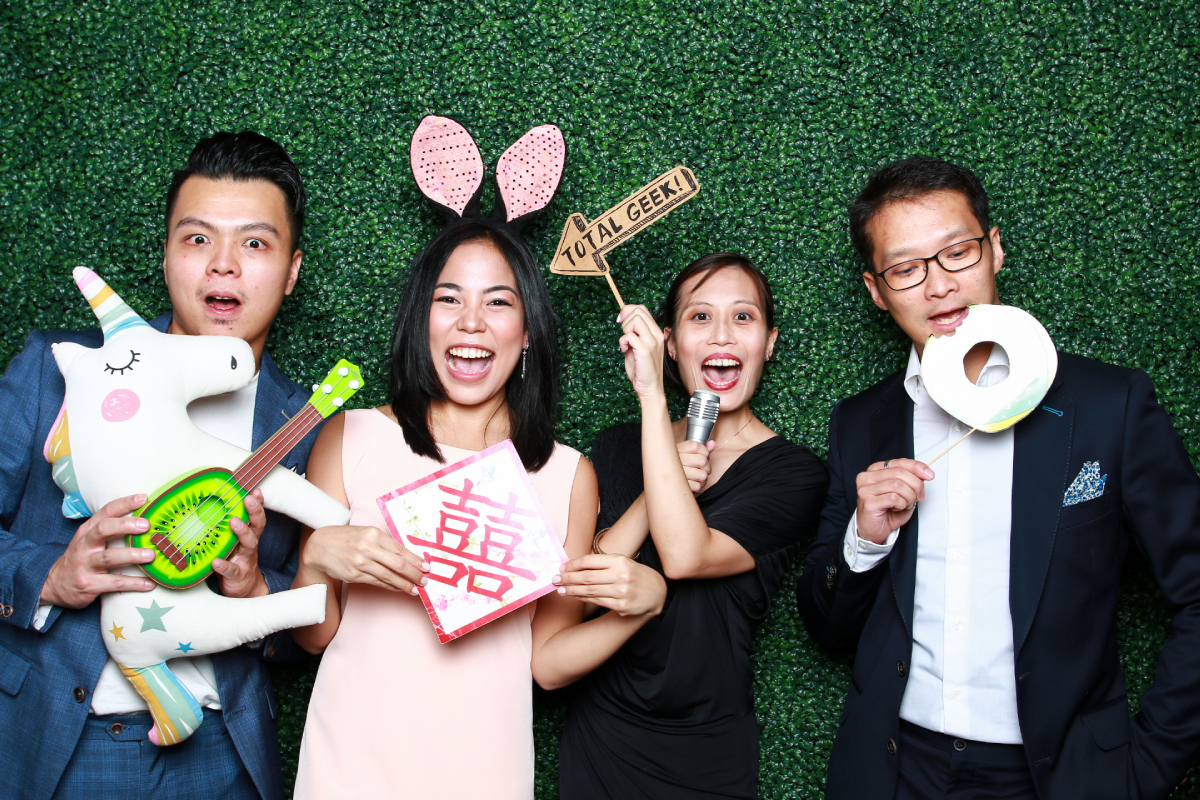 Photo booths – the once beloved novelty fell out of favour during the early-to-mid 20th century but has resurged in popularity in these modern times with the help of the event planning business, bringing them back into the spotlight. Thanks to technology, the fun photos taken with friends are no longer bound to timeless picture strips. They are now available in a variety of physical templates and, of course, digital versions that can be shared all over social media. Thus, if you want to get in on this picture-perfect trend at your next event or celebration, here are our top three tips to get the most out of your photo booth rental in Singapore!
1. Choose a prime location
If this is your first time getting a photo booth for your event, you need to know that location is everything to maximise its potential. Naturally, if you place your booth far from where the hubbub is, only a few people may get to enjoy it. When picking the place to set up your booth, try to find somewhere visible from where the main traffic of guests will be. For instance, if your event is a dinner and dance in a ballroom, the photo booth can be at the reception area, near the registration or reception table. If your event is a smaller company function, put the photo booth right near the entrance to the event space or where the food is, so guests are encouraged to take photos at the booth.
As an aside, if you need help determining where the prime spots are in your venue, our team at Cloud Booth is always happy to offer our suggestions.
2. Get the timing right
Nailing the timing is vital if you want your guests to get the most enjoyment out of your photo booth. Remember that photo booth rentals are generally available for three to four hours, so time your scheduling well and set the booth up during your event's prime picture-taking period. For formal corporate dinner and dance (D&D) or wedding banquets, you might want the photo booth to start half an hour before the cocktail reception so that your planning committee members, in the case of D&D, or own family members, in the case of weddings, get a good 30 minutes of the photo booth to themselves before the rest of the guests arrive. It is also a good idea to have it extend beyond the end of the cocktail reception to cater to guests who arrive late and for those who did not get a chance to take some photos during the brief cocktail reception.
3. Spread the word
Despite being clearly visible, there may be instances when guests feel somewhat shy to try out the photo booth themselves. Hopefully, your guest list will have a couple of outgoing guests to lead the charge so that everyone else follows suit. Otherwise, you can enlist the help of the party's emcee or the event staff to call attention to the photo booth. The former knows there are a few things they'll need to address to the guests, so don't hesitate to ask them to encourage the camera-shy in your party to have a go with the photo booth. Spreading the word and getting a few people to show the rest of the attendees the fun that awaits usually works wonders to get everyone in on the photo booth excitement.
Conclusion
With Instagram and other social media now being a big part of our lives, having a photo booth at any event is a no-brainer to get everyone in on the fun of taking and sharing pictures with friends and family (among the many other reasons to include a photo booth at your event). So keep the above-mentioned tips handy for your next big event to ensure that your guests have a blast with your photo booth and get the most entertainment out of it!
Whether it's for a wedding, corporate event, or a birthday party, Cloud Booth's finest photo booths guarantee to bring out the goofiness in your guests and capture every memorable moment in your event. To learn more about our premium photo booth options and other photography services, don't hesitate to contact us today and get a quote!