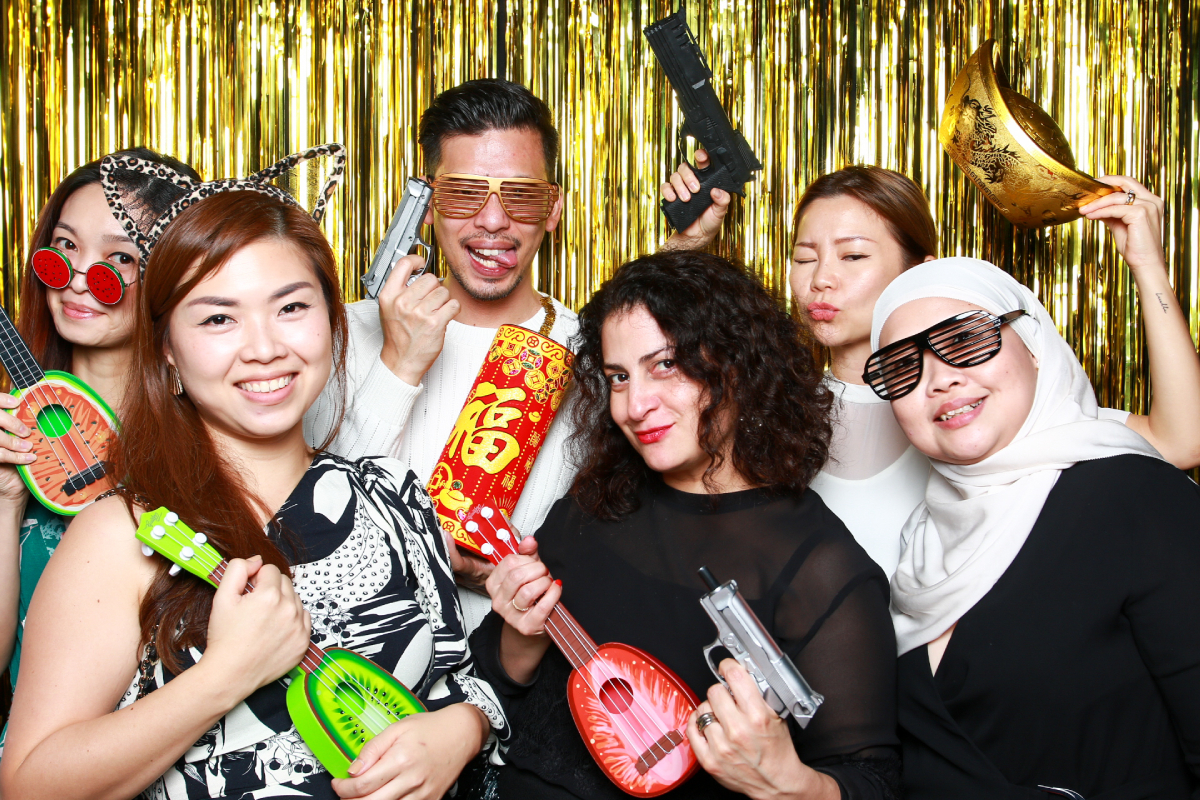 Over recent years, photo booths have rapidly become essential for parties simply due to the fact that they can make events more enjoyable, memorable, and livelier. People generally love taking photos of themselves with friends and loved ones, and photo booths provide a fun way of taking such photos without a photographer following them around.
One thing that a lot of people might not know is that engaging a photo booth in Singapore should not be a complicated task. Although it typically involves more than just searching on Google for companies that provide photo booth rentals, the process of hiring one should ideally not stress you out. To help lessen your stress, here are four of the simplest but most important things you should take note of when hiring a photo booth for your casual or corporate event!
1. Budget
When thinking about hiring a photo booth at your party, it is always wise to consider your budget first and foremost. Every service comes with a price tag; when it comes to events, having everything you want comes with a great price. Thus, it would be best to set a budget for all the entertainment you plan to have at your event – photo booth included.
Setting a budget begins with doing some research on the costs you will likely be incurring. If you have a tight budget, there are affordable photo booth rentals in Singapore that can cost as low as $399. However, if you want to take it up a notch with more features or a more impressive studio setup for your photo booth, then the chances are that you should be prepared to pay more – typically over $500.
2. Venue
Apart from budget, the venue is another crucial factor you would need to consider before engaging in a photo booth for your corporate event or party. Among the most critical questions you should ask is whether or not your chosen venue has adequate space for a photo booth to be set up. As such, be sure to check in with your photo booth vendor about how much space would be required for the entire setup. If there are issues with space, you can always discuss with your vendor for solutions. The best photo booth vendors are flexible in their set up and can accommodate such requests to fit in a cosy setting. 
3. Photo template, backdrop, and props
There are many different ways to customise how you would like to have the printouts of your photo booth images. If you want a personalised photo template, make sure to choose a photo booth that allows customisation for your printouts. Aside from customised photo template design, you should also ideally pay attention to the backdrops you will be using for your photo booth.
Backdrops play an essential part in hyping up your event, especially if it is themed. Therefore, selecting a photo booth backdrop that matches the theme of your event is highly recommended. Along with the backdrop, you should also not forget the props that will bring out even your shyest guest to have fun at the photo booth!
4. Quality and speed of printing
If you want your event or party to be unforgettable for your guests, it would be good to ensure that your photo booth enables you to have unlimited prints so that all your guests can go home with their own photos. Considering the printing speed of your hired photo booth is also necessary since you would not want your guests to be waiting for more than ten minutes for the printouts. For the best photo experience, go for a photo booth with a print speed as fast as four seconds per print.
Conclusion
Since the start of their popularity, photo booths have already come a long way, with so many options on features, style, and customisation to choose from. If you would like your photo booth to be equipped with all the elements that your event needs without burning a hole in your pocket, taking note of the factors shared in this article is essential before you engage in a photo booth rental.
If you are looking for the most comprehensive photo booth for your event, Cloud Booth is the vendor you can count on! We are a top-grade photo booth and photography company in Singapore that offers a variety of photo booth options for any event or party. For as low as $399, you can already have a taste of our signature high clarity photo prints afforded by our true studio setup, which will surely make your corporate event a lot more fun. For enquiries, feel free to contact us anytime.