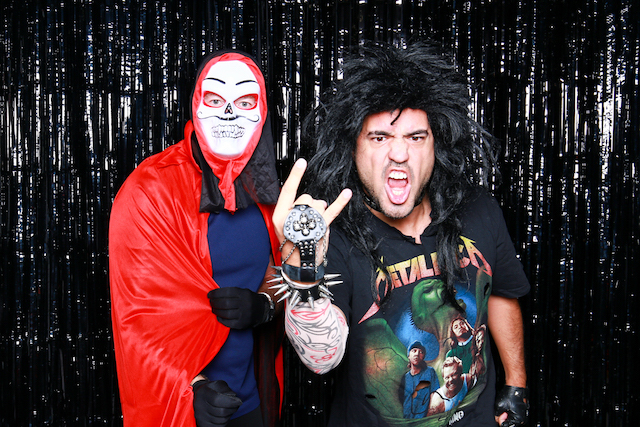 With everyone using Instagram, Facebook and Twitter, the photography landscape has now changed. While it used to be that photography was a specialised hobby, now everyone loves to take photographs in order to build up their personal social media presence. Event photographers are also finding their own way in capturing event photographs meant for social media. At some events, photographers no longer have the luxury of time to bring the photos back for album curation and post production; some clients will need the photos almost immediately to report on social media. Given the way social media governs our lives, photographers work within new rules and confines. Here are three ways that photography has evolved in the age of social media.
Ready for the 'Gram with Square Pictures
With Instagram, pictures needed to be uploaded as a square. Other dimensions may not work as well, especially during the earlier stages of Instagram's release. Because of this, photographers have to adapt their photo taking to consider for the square crop. One question that they now ask is: "Will the important details of my shot be removed if the photo is cropped into a square?" Shots now have more centralised focal points and try to avoid this problem. Sometimes, clients may also ask for photos to be cropped into a square before the photos are delivered. Square photographs were certainly not as common before Instagram, but they now have taken over all our feeds.
Dispensing with Instagram filters
Another key feature of Instagram is the filters that all users are able to access. Filters are a way for users to easily edit the colours and ambience of a photograph with just the tap of a button. We often use effects to make photos taken with phones look better, especially if the original photo was taken in low light and of a poorer quality. Some popular filters make the photo look more faded and vintage or turn it black-and-white. The best event photographers use professional DSLR or mirrorless cameras and properly color corrected lighting systems for their work, and this means naturally high clarity, lower noise photos. This then means there isn't a real need to use filters, thus preserving colors that are natural and faithful to the scene, which many companies find important for their use in official publications both online and in print. Instagram filters have changed the photography game quite a bit by making photo editing easier for everyone, but it is the professional event photographer who delivers useful, color accurate photos without resorting to filters to salvage photos of poor quality.
Photos for Sharing
In the age of social media, brands will always encourage photographers to take photos that are good for sharing. This, of course, doesn't just mean that the photo is of high quality, but also means that the photos are worthy of being talked about. Photos at events can sometimes be more plain, and so clients look for interesting photos that they can use to post on social media and spread awareness of their brand or products. A photo of an interesting pose, or one that shows immense fun or passion is a good way of achieving this for some brands. As such, event photographers are now more on the lookout for such interesting and noteworthy shots.
Conclusion
The ease of photography is not the only change that technology has brought to the photography world. The abovementioned three techniques have now grown to be increasingly important in event photography. For more information on our event photography service, do contact us at cloudbooth@seankohphotography.com!