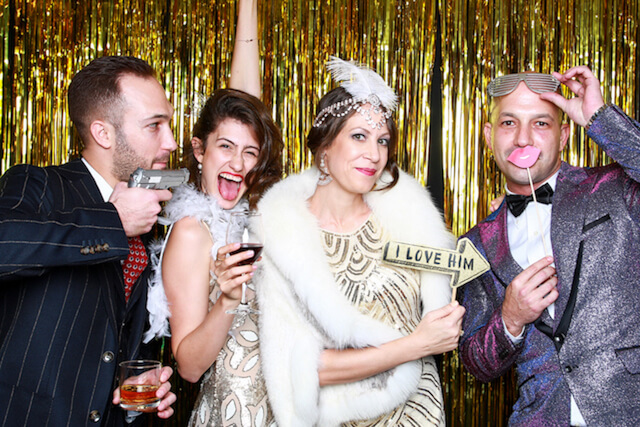 Photo booths are a great way to capture an important event and provide guests with a personalised keepsake to bring home. Some common events that use photo booths include weddings and company dinner & dances – both grand and important events. Because of the significance of these events, photo booth vendors need to ensure that each guest leaves with a picture that helps them remember the great experience they had. Each photo booth is equipped with their own methods of ensuring customer satisfaction and photograph quality. Here are three ways that a photo booth in Singapore can help each guest snap the perfect picture to bring home.
Studio quality camera and lights
High-quality equipment is necessary to capture high-quality photos and what better equipment is there than those used in professional photo studios? Equipped with a DSLR and Swiss studio lights, Cloud Booth's photo booths ensure each photo subject is well-lit and in focus. Each small detail can be clearly seen even in group shots with over ten people. The on-site photographer is not only well-equipped to use these tools to create the perfect shot but also experienced in troubleshooting the equipment in case anything goes wrong. All this equipment will be set up well beforehand in order to ensure each photo is taken smoothly and surely once the photo booth gets up and running.
Customised printout design for individual events
We all know how we love personalised gifts. With photo booths, the experience can get even more personable with customisable printout designs. Before the event starts, a visual designer will work with the client to design a printout specific to that event, typically including the name and date of the event. The printout design will then be used during the operation of the photo booth, making the photo printout specific only to that event. The photo will also be special because of a backdrop that is selected by the client. This can be selected from our catalogue. The customisability of the finest photo booth in Singapore is paramount in creating a photo booth experience that is so special guests will want to have another go.
Skilled, friendly and knowledgeable front-end staff
While preparation work and equipment are important in creating a great photo booth experience, it is often the front-end staff that makes or breaks the entire guest experience. A team of well-trained and friendly photo assistants can guide guests in their photoshoot, whether that be presenting them the photos, guiding them to the queue or explaining to them how their photographs will be taken. Guests especially love that they can take as many shots as they like before they select the perfect one to print out and bring home. Guests also love being able to take pictures with different groups of people, such as relatives and friends, at a photo booth in Singapore. At weddings, it is very common for the bride and groom to take individual pictures with different groups of guests.
Conclusion
Photo booths are great tools to help capture memories and keep guests happy at events. Do contact cloudbooth@seankohphotography.com for more information about the finest photo booths in Singapore.