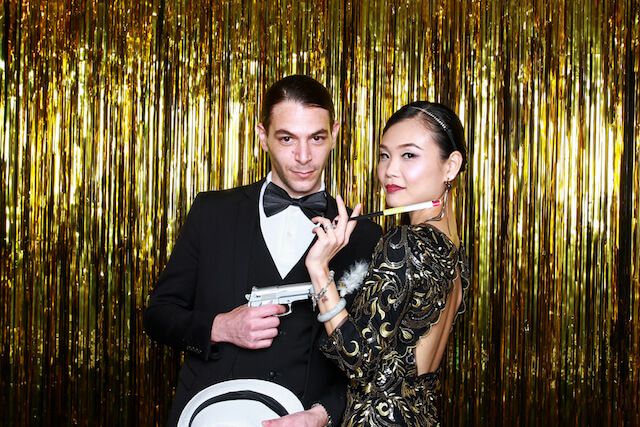 Many events in Singapore hire a photo booth. This is because the photo booth in Singapore provides a great opportunity for guests to take a commemorative photo of the event and have it printed out for them instantaneously to bring home. Besides providing a thoughtful gift for guests, photo booths also provide them with a fun social activity during the event, making it a perfect activity to pass time while guests wait for the main event to start. This is why wedding photo booths are typically installed during the reception when guests are mingling and waiting for the banquet to start.
Cloud Booth is a provider of the finest photo booths in Singapore. Being in a competitive market for photo booths, we pride ourselves on providing high-quality photo booth services for all types of clients. How do we make our pictures so perfect? Here are a few things that Cloud Booth does to ensure the photo booth experience you receive is top notch.
Studio quality equipment
We understand that when guests approach a photo booth, they trust that the photographers will be able to take good pictures. One part of delivering the perfect photo is the equipment that is used. High-quality equipment will yield high-quality photos. This is why all of Cloud Booth's photo booths use cameras, lighting and other equipment that you would find in a professional photo studio. Our DSLR camera system support superb quality photos and our lighting is calibrated and set up to ensure the perfect amount of flattering light falls on each guest. With this set-up, all guests visiting the event will definitely see and trust the professionalism and high standard that accompanies their photo booth experience.
Experienced, well-trained and customer service oriented staff
Besides the equipment, there is another way that we ensure quality photos at our photo booths. This is through the staff brought to the event. These staff members play a few key roles, including the photographer and the photo assistant. Our photographers have a wealth of experience in the photography business and they are able to demonstrate this with the quality of photos they take and the stellar front-line customer service for guests. Our staff are also trained to operate all the equipment that we bring with every photo booth and will be able to resolve any possible mishaps that may happen over the course of the event. It is with this team of committed photographers that we are able to deliver the finest photo booth.
Commitment to the instant print
One of the highlights of instant photo booths is that guests can receive the printouts very soon after their photos are taken. Our photo booth service is committed to always making that happen every time we are hired. There are a few different factors that make it all possible but the most important one is the controlled studio-like environment. We make sure that the photos that we take are almost perfect when they are taken so that no photo editors are needed touch up the photo afterwards. That is how we get the instant speed prints that wow so many guests.
Conclusion
Cloud Booth is a photo booth that you definitely want to hire at your next event. We offer the finest photo booths available for your event's needs. To find out more about us, do email us at cloudbooth@seankohphotography.com!