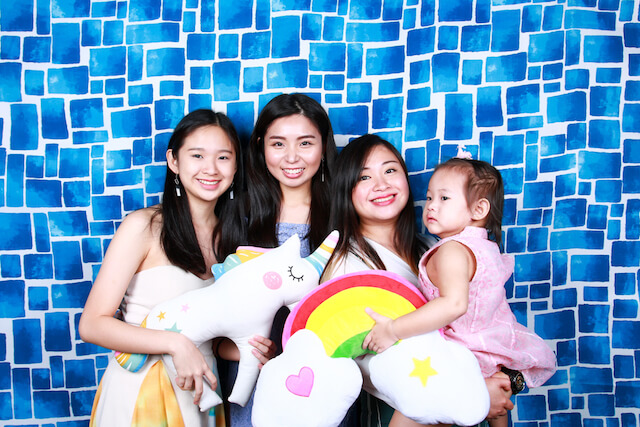 Having a photo booth at any event is often a great idea. Photo booths bring key benefits that can contribute to the event's success and further promote your brand and its message. Engaging with customers – whether they be guests, buyers or volunteers – may be essential to ensuring the success of the event. With a photo booth, it is very possible to get every person out of their shell and into the spotlight. While photo booths may not seem like a conventional conversation starter or a method of persuasion, it can really boost the impact of your event on every single customer. Here are a few ways you can use photo booths in Singapore to engage with every customer at an event.
A free souvenir
In Singapore, no one says no to free things. Whether it is free gifts or samples, Singaporeans are ready to take them all. However, this Singaporean trait could work to your benefit. Having an instant photo booth ready means that your customers are able to receive a free picture of themselves to bring home – much like a souvenir! This is a great first step to speaking to them, to persuade them to buy an item or join a cause.
A way to communicate your brand and message
Better yet, because photos printed from a photo booth have customisable printout designs, you are able to emblazon your company's messages on the printouts your customers receive. If the event is organised by a non-profit organisation, it may be useful to have the organisation's messages on the printout. For instance, an organisation that advocates for animal conservation may have pictures of animals on the printout. Having these messages on the printout will make the photo more memorable among all customers and keep these messages fresh on their minds every time they see it.
Props can further add to the special experience
Photo booths can be made very memorable due to the props provided. Each guest or customer is able to choose from a variety of customised props arranged on a table. Props can differ depending on the type of event, but guests are sure to find something that catches their eye! The best type of props for an event photo booth are speech or thought bubbles that have messages written on them such as well-wishes for the bride and groom or the company's clever tagline. Besides that, there are also soft toys, eyewear and other types of props that a photo booth company can bring to the table. Whichever props are used, guests are certain to have fun at the photo booth.
Share the experience on social media
The engagement with your audience does not end there. With a good instant photo booth, all pictures taken can be shared on social media sites like Facebook immediately after they are taken. If you have loyal fans on those sites, it would certainly serve as a way to connect with them. If not, you can certainly use the pictures taken as good content to grow your fanbase. Having pictures of customers engaging with your message will certainly beef up your online presence and ensure your effort is never wasted.