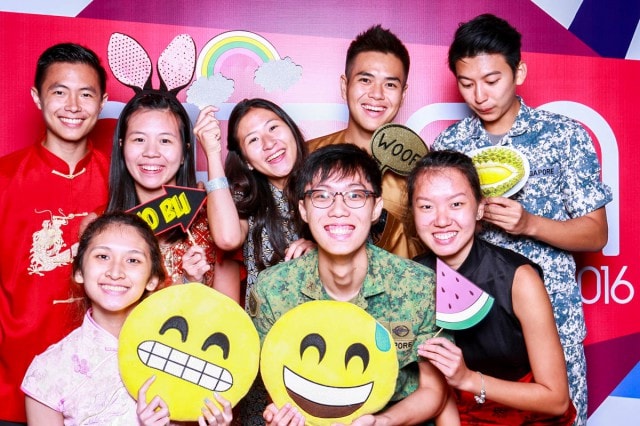 The perceptive ones among us may have noticed that at almost any kind of event, there is a nook or corner that is dedicated to an instant photo booth in Singapore. It's becoming a common sight at a lot of events, and pleasantly so, because photo booth rentals provide an excellent and engaging activity at any event. They keep guests entertained and provide a printed and digital memento for them to keep after the event has long ended.
Everyone loves creating memories, and better still, immortalising them in a photo. These memories hold significant sentimental value to us, as they capture the milestones and in our lives. Here are five events where instant photo booths fit in perfectly.
Birthday Parties
Whether it's your baby's first birthday, a teenager's sweet-16, or your grandparent's 90th birthday, birthdays are milestone events that should always be celebrated with the utmost festivity. Having a photo booth creates an opportunity to capture a lovely moment to be shared and relived in the years to come, be it a family portrait or a photo with cherished friends or a special someone.
Graduation Ceremonies
A graduation ceremony is a major milestone in a student's academic life, signifying their triumph over countless tests and exams. So, why not commemorate it by having one of the best photo booths in singapore? Graduation ceremonies are the perfect time to celebrate the friendships and camaraderie forged with classmates. They may diverge on different paths after graduation, but the memories captured on photos will remain forever.
Engagements & Weddings
There is almost nothing as romantic and sweet as the union of a couple in love. Having an instant photo booth at an engagement or wedding is a great choice as both the couple and guests can take photos together. It also enables the engaged or married couple to take a breather and have fun on their special day. Along with the photo booth, you can also hire a roving photographer to further add dynamism to the photos taken.
Corporate Events
Team-bonding events and activities are often held by companies to promote cohesiveness and boost morale among their employees. Instant photo booths are great for this as they provide a casual and light way for colleagues to get to know each other better. Additionally, photo booth rentals can even be utilised at more formal corporate events such as a flagship product launch or Dinner & Dance balls.
Cultural Celebrations
Singaporeans take pride in our diverse cultures; this is evident in the celebrations during our respective festivals, be it Chinese New Year, Hari Raya Aidilfitri, Deepavali, or Christmas. We adorn ourselves in traditional outfits, put up decorations and pretty lights, and also cook the tastiest dishes. At places where there are significant cultural celebrations, such as community centres and shopping malls, having an instant photo booth is a magnificent way to capture the different colourful outfits and accessories, while indulging in the cultural diversity that is uniquely Singaporean.
Conclusion
These are but a few events where having a photo booth rental will enhance the enjoyment level of the event. Truth be told, you can rent them for any activity and it'll be a welcome sight.