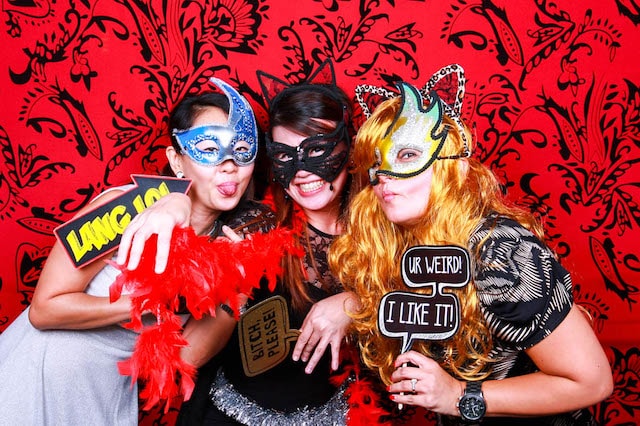 Capturing every moment as it happens is the primary goal for every event host. Most people try to obtain as many photos as possible by hiring a professional photographer, but sometimes it is hard even for a professional to take a picture of everyone in attendance when there is only 1 of them. Therefore, a photo booth is a great addition if you want to create a memorable and fun time for all your guests. The demand for photo booth rental is rising at an amazing rate at Singapore events. This is different from the past where booths were only limited to celebrity get-togethers. Today they are available for use on almost every occasion ranging from weddings, birthday parties, graduations, and even corporate events. We will look at the importance of having a photo booth at your event in Singapore.
Adding Life To An Event Through Entertainment
Photos are fun and exciting, and a photo booth allows guests and you to take as many as you wish. Props found at photo booths for weddings in Singapore, for example, allow guests an opportunity to show their personality in the best way possible and, for some, to experience the joy we had as kids. Most people at a party will always shuffle between the bar and dance floor before finally ending up at the photo booth. In this case, having a photo booth at the event provides a respite from drinking alcohol and hitting the dance floor.
It Is A Perfect Ice Breaker
Some occasions, especially corporate events and weddings, include guests from different walks of life, who might be total strangers to each other. Therefore, having a photo booth is not only going to warm up the guests, but it encourages them to interact and laugh together. Friends and families will always gather around for photos in the booth while strangers will also have a moment of laughter with other guests in attendance. Eventually, everyone will be interacting with the other freely by the end of the ceremony.
They Provide A Great Way To Seal The Memories
It is easy to forget about things that happened a few years ago, but you can always refresh your memory by viewing pictures of the people who were there with you! Seeing a photo of your best friends in hilarious poses back in college would certainly bring a smile to your face. Most photo booths photos are fun and exciting, and it is always fun to go through photos taken at one of them any time you are having a boring weekend at home.
They Are Excellent Party Favours
Party favors can take up much time and effort to source and prepare while hosting an event, but you can make life easier by renting a photo booth for your event. Giving your guests at least one photo after the event will not only seem like a kind gesture, but it also provides them with something to remember about your special day. Your photo booth prints will likely come with a custom designed template that matches the theme and colors of your event, making it an excellent door-gift or party/wedding favor.
Provides A Marketing Opportunity
If you are planning a corporate event, a photo booth provides a very good way to market your brand or company name. Advancements in technology have made it possible for instant uploading of photos on social media sites such as Facebook. This allows guests to download and share their photos on social media and provides an easy way of marketing a brand across the social networks. All it takes is one or a few viral photos for every Singaporean to know about your company or brand.
Photo booths come with a wide range of benefits to both the events hosts and guests. All those goofy photographs will automatically help you relive the most special days of your life every time you look at them. The price of photo booth rental varies differently depending on the quality of the photos, the amount of time that you will be using them, and the overall experience required during the event. Remember that a photo booth is one of the wisest decisions you are going to make on your special day. Therefore, you should be willing to go for a photo booth regardless of the cost and the number of people present at your event.