We heard you! Many a time, clients would love to have the incredible fun that comes with our GIF Booth, but were afraid elderly guests might not appreciate the fast pace and smaller photo size (we've got to squeeze 3-4 photos onto 1 print!).
This is why, now, all our GIF Booths have been upgraded to dual mode GIF X Photo Booths! With both modes available in 1 booth, guests can choose between have a GIF or a photo taken. Younger guests and those young at heart can have all the fun they want in our GIF Booth mode. At the same time, guests who prefer 1 single shot and value a large, high clarity 4R print can pick the Photo Booth mode!
How about the price? There's no change! Our unlimited prints GIF X Photo booth packages remain the same starting at $699 for 2h!
Case Study!
Rei Horng and Wan Xin hired our GIF booth last year for their wedding that took place just days before this article was written. We upgraded their package for them and they were happy to have the photo booth mode added!
GIF Mode
Guests were able to pick the main GIF mode, which remained unchanged with our superb studio setup. Here's the animated file that this group of guests received after a session:
Note: Actual animated file was sent to guests instantly via email. The above sample file is hosted on Youtube to allow a faster browsing experience for you.
For guests who picked the GIF mode, All shots taken were laid out and printed on 1 piece of photo paper. In this GIF example above, the couple wanted 3 shots for each GIF, and they wanted these shots to be laid out on a photo strip style printout as seen below:



All 3 shots of the GIF were included in instant printouts.


Photo Mode
Some guests wanted a more traditional photo taking experience, so they picked the photo booth mode, which took 1 single shot and was printed on 4R premium photo paper as shown below: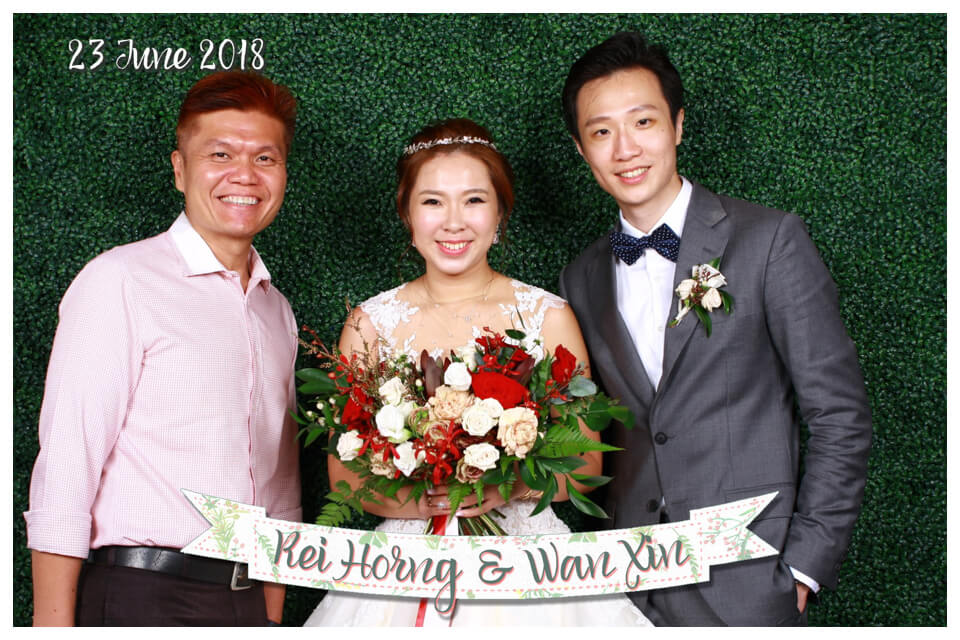 Do you have an event coming up and is looking for a GIF Booth? Are you sourcing for a supercharged photo booth? Contact us to enquire about Cloud Booth GIF Edition today!