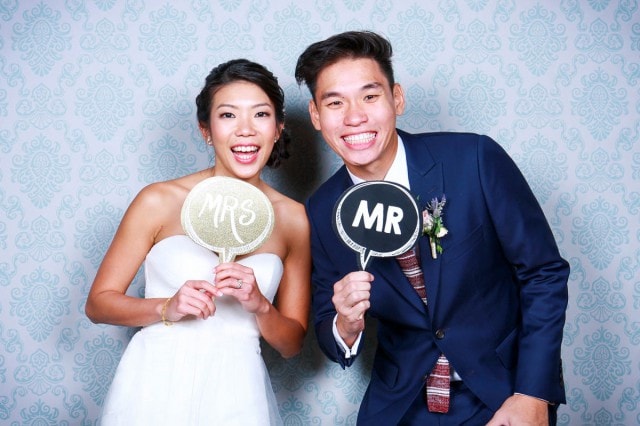 You're in the midst of preparing for your wedding, and you are likely considering a photography service. Wedding photography is surprisingly important, as it is the way the wedding will be remembered by you, and your guests. There are many different types of wedding photography services, which fit the needs of different couples. In this article, we will explore these different photography services, so you can decide which is the best for your big day.
Pre-Wedding Photography
A pre-wedding photography service is great because you get the chance to capture beautiful moments as the bride and groom before the wedding commences. It's an opportunity to artistically show what your relationship is like. This is likely the most romantic photographs you will ever find yourselves in, so do take the opportunity to get the perfect photographs to make your ideal wedding album. These photos can also be used during your wedding itself – as decorations or gifts for your guests. Never discount the true value of a great pre-wedding photography session.
Wedding Photo Booth Singapore
A wedding photo booth is a great addition to a wedding in Singapore. Photo booths allow your guests to step aside from the celebrations, and spend a bit of time to take a photo with their friends or loved ones. They can then bring the printed photo home immediately. Hiring a photo booth service is a great investment – guests will undoubtedly be grateful to have some kind of social activity that they can partake in. Moreover, photo booths are great fun too! During weddings, guests can take photos of themselves and their friends in different poses – and with props! Each photo will surely show off their individual personality. When the wedding is over, guests can even download a digital copy of their photo from Facebook, and the bride and groom could compile all these photos together into one album. All these come together in the best photo booth singapore packages. Now that's real fun and value for a small price.
Roving Photography Singapore
This is similar to a wedding photo booth. The main difference is that the photographer will be roaming around the wedding, and capturing snapshots of guests who would like to have their photo taken – at where they are currently located! This means that the backdrop of their photo could easily be the banquet, or the reception area, great for those who want to capture themselves in the moment of the wedding. A good roving photography singapore service will provide instant editing for those photos, and guests could collect printed copies just moments after they are taken! These photos could also be used during the wedding, compiled together as a live slideshow screened in the banquet area or ballroom as the photos are taken! This is the service that gives the guests absolute convenience in their taking and collection of photographs and is highly recommended for the couples who greatly believe in delivering the best wedding experience possible.
Conclusion
Various wedding photography services are available to suit the need of every different couple. The pre-wedding photography is almost always a must-have for couples intending to document every step of their romantic journey. The wedding photo booth is great value-for-money entertainment, while roving photographers are wonderful for being almost hassle-free. Whichever service(s) you decide to employ, we hope your wedding will be truly the most wonderful day of your life.