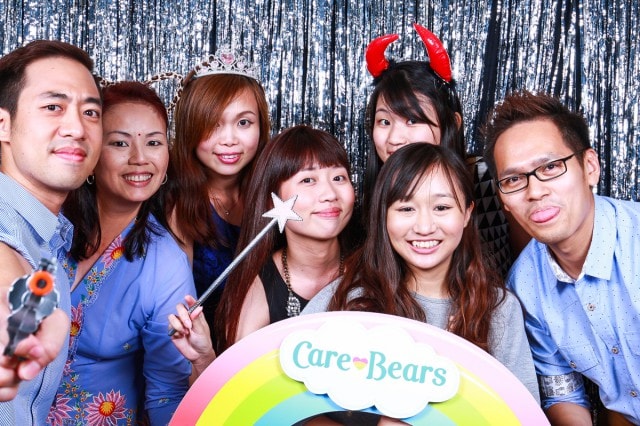 What comes to mind when you think of a perfect party? Delicious food, guests dressed to the nines and soulful, ambient music, perhaps. But one key thing some party planners forget is entertainment. Guests can easily be bored at an event or party if they have nothing to do. At the same time, you might not want to plan for a mass activity that would require extensive logistical planning. Good entertainment for your guests should be seamlessly integrated into the party, easy to use and provide great fun.
One of the best solutions to this headache is to hire yourself an instant photo booth in singapore. Photo booths can be set up at events, and guests can, at their own convenience, walk up to the booth and have a photo of themselves taken. It becomes much more exciting with a bunch of friends as the group plays around with the props provided to get an amazingly candid shot.
Here are 3 reasons why you should rent the best photo booth in Singapore for your event.
Great side activity that allows guests to bond
In between gorging down delicious dishes at a banquet, guests can let their stomach rest by stepping into a photo booth with their close friends. This is the perfect bonding opportunity – posing for a photo together can be a very fun experience. Having a photo taken with a friend can feel special and memorable. Guests will certainly appreciate the thoughtfulness that comes with planting a photo booth in any social event.
Free memorabilia for your guests
What makes a better gift than a keepsake printed and personalised for each individual guest? A photo booth is an opportunity for guests to bring home something that they can remember the event by. When they find their photo during spring cleaning, they would definitely fondly think of the day's happenings and reminisce over the good time they had. It's also good for them to keep in their pockets as a potential conversation topic when the occasion arises. The ability to present a physical item as well as an entertaining experience is one combination that is only possible with the finest photo booth in Singapore.
Branding opportunities for your event
While the best photo booth in singapore will surely come packed with wonderful props to liven up the photo-taking experience, there are also many opportunities for your organisation or company to brand themselves while guests are perusing the photo booth. You could craft your own props based on the bestselling products of the company, or place your own custom logo on the back of everyone's pictures. You could even make use of the photo booth's green screen to transport your guests into a whole new world. The possibilities for using photo booths as a marketing tool are endless!
Conclusion
Photo booths are definitely great additions to any event, particularly those that draw in large audiences. The finest photo booth will allow you to make full use of the fun-filled photo-taking experience to mesmerize your guests and make them remember the event in a positive light.