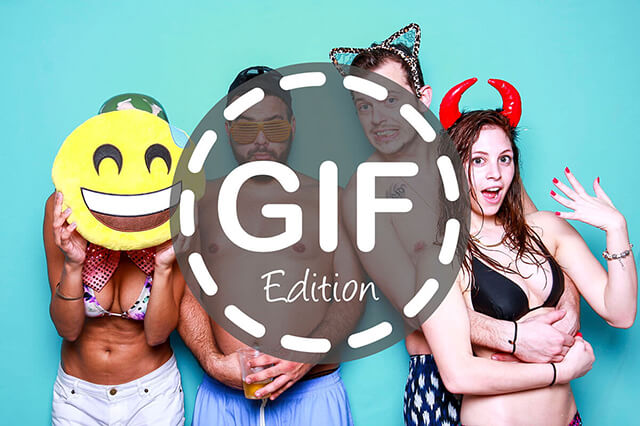 Your wedding day is one of the most important days of your life, especially with your spouse. Therefore, you have to do your best to make everything feel unique and reflect your personalities. Planning a wedding can be a daunting task especially if you are following the traditional ideals of weddings. However, you do not have to follow the conventions, especially if you are an open-minded person who would like to try out new concepts on your big day. This can range from little things like complementing the formal floral bouquet with a matching purse or making more significant changes such as foregoing the live band on your wedding day and replacing them with a popcorn machine and even a roving magician. Here are four non-traditional ways of making your wedding day unique from the others.
Have a Brunch Wedding Ceremony
A breakfast wedding could be a better option for you, in comparison with the lunch or dinner wedding ceremony. It is not only cost-effective but also provides a laid-back atmosphere on your big day. The restaurant or garden venue you are intending to host your wedding at is likely to give you a discounted price for their services and space rental as brunch weddings are not common in Singapore. There are also dishes that you can enjoy during brunch with your loved ones ranging from doughnuts, French Toast, pancakes, sausages, and crepes among other things.
Alcohol tends to take up much of the wedding budget, but you can always forego that with a brunch wedding. Therefore, if you are a morning person and do not like overly formal luncheons or dinners, you can consider a unique brunch wedding. Your guests and you will only need to wake up a little earlier, but you will have the rest of the day for other programs or just to have a good rest!
Get Creative with Photography and Videography
Improvements in technology and the internet has opened up a completely new world of opportunities that were deemed impossible in the past. An instant photo booth that allows immediate processing and uploading of pictures on social media sites are on the come up today. Therefore, you may consider incorporating this service on your wedding day to ensure everyone has unlimited access to their photos and can easily download them to their phones or computers. You may also choose to allow guests to take pictures through their cameras and smartphones and share those with you after the wedding is over. This gives you an additional opportunity to see something that your professional photographer may not have captured on your big day. Photobooths for weddings in singapore likely have adorable props that you can use when taking the photos, adding a fun and quirky element to your wedding. To make your wedding stand out even more, consider a GIF photo booth that gives guests an animated GIF file on top of a printout. The best photo booth vendors will allow guests to choose between a GIF booth mode and the regular photo booth mode. Or perhaps, you could hire a green screen Photo Booth instead for some Hollywood magic at your wedding!
Be Open to New Possibilities for the Bridal Team
You can always consider having fewer people on the bridal team to minimize the costs of buying bouquets, bridal team gifts, and other services that they might require. Alternatively, you can forego them altogether. You may also decide to have a larger variety of outfits within the bridal team instead of having uniform dresses on your wedding. This will not only add a unique contrasting effect on your wedding day, but it will also make your big day stand out from the rest. Do not worry if you cannot find a niece to be a flower girl as your grandmother can always take up the challenge! Everyone will be delighted when they see your ah ma walking down the aisle!
Replacing the Live Band with Other Fringe Activities
While a live band is a typical inclusion in weddings, there can be better alternatives, especially if you already have a wedding playlist in mind. Instead of spending the money on musicians, consider hiring a roving magician who can entertain and surprise children and adults alike. To add a more carnival-like feel to the wedding, you could even include a popcorn and candy floss machine. It would make the wedding seem a lot more fun and approachable.
For those who prefer more classy options, consider a dessert table instead. Dessert tables provide guests with a large variety of sweet treats, placed in beautiful plating to add even more elegance to your wedding.
These services are being offered often these days, so you can easily find vendors for each of these fringe activities.
Non-traditional weddings are exciting and attract more creativity than traditional ones. Most guests and family members will not want to go against some practices, but you should always stick to whatever makes you happy. Remember that your wedding is the most significant day of your life, so everything you do on your big day should be a true reflection of your personality.