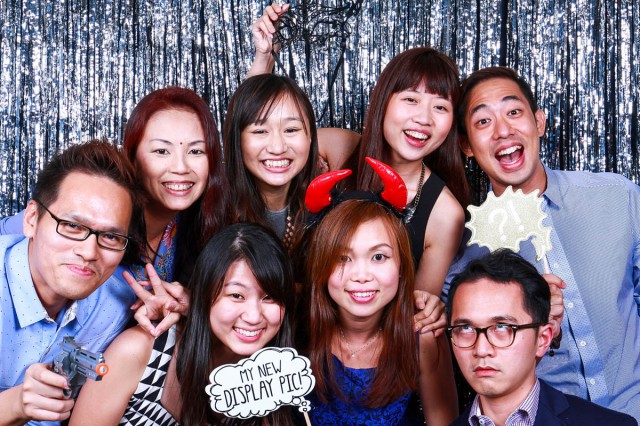 Are you a business trying to set up an event? Perhaps you are hosting a giant international seminar or a school trying to impress potential students during its open house. Maybe you are a PR firm that's helping to bring in an international superstar for a press conference. Whatever your situation might be, an instant photo booth in Singapore can really help you draw in the crowd. The best photo booth in singapore will surely make every event one to remember. Here are five ways that photo booth rental in singapore can bring in a crowd.
An opportunity for free pictures
Every Singaporean loves free things. This is why a photo booth would be successful at any event in Singapore. Droves of guests will likely queue up to have their picture taken. For them, a photo booth is a true opportunity to get physical snapshots of the great time they had at the event – all for free.
A bonding and networking activity
Photo booths are a great way for people who have recently met to spend a bit of time together. It's a great idea to include photo booths in a networking event, as those who have hit it off while talking to each other can step into a photo booth and take a picture together. The act of taking a picture, in itself, can be a good gauge as to whether two people can work together effectively.
Photo booths can also be great in an Amazing Race-style challenge if participants undergo something like that.
A short time to just goof around
If the event is a slightly more casual one, photo booths are great as a short span of time for people to just goof around. The best thing about photo booths is that they come with props such as toy swords and other interesting things to use while posing for the photos. Stepping in a photo booth, guests can experiment, trying out different poses and props to generate a great photo. It's a great way to unwind.
Something to bring home
Souvenirs are great for international guests. If you're hosting people from overseas, photos taken at a photo booth will surely make their trip something to remember. The greatest thing about the best photo booths in Singapore is that they will print out the photo instantaneously, and your guests will bring home their stunning new photo, hassle-free.
Promotion of your own brand
A photo booth is a great way for your company to promote its own brand, especially through the photographs. The print of the photograph can be designed by you, to include your company's logo and the event tagline. This can help people better remember your event when they bring the photo back home or to their office.
Conclusion
A photo booth can bring a lot of life and fun into an event. It can be the star centrepiece for the guests or serve as a complement to the amazing experience. Either way, it is not something to be missed out on.