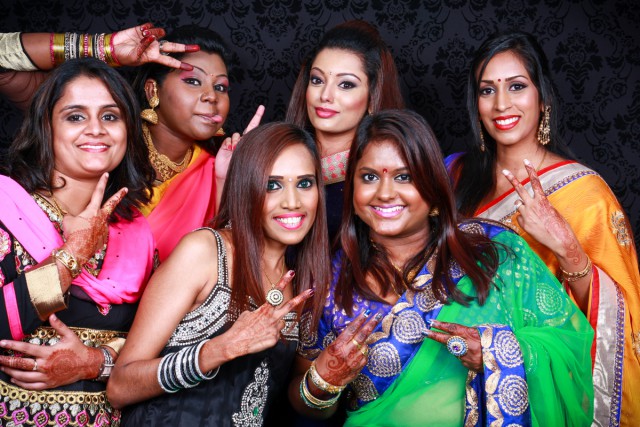 Your company is holding an event – it could be a formal dinner & dance, a simple celebration of the company's annually success, an awards ceremony, or even a booth at an expo to engage the public. You would want your guests to thoroughly enjoy the evening, for to make lasting memories. To do so, you've likely already put key staff to work, figuring out how the event will go, what will be necessary, and how your guests will engage with you over the course of the event.
However, many companies fail to consider the impact that social media can have on their event. Great social media presence is important to give potential customers or employees a good perception of the company. Besides ensuring that the guests enjoy themselves, you should also be mindful of the pictures and videos that are taken during the event, and what gets posted on social media, as it is considered one of the best forms of promoting a good brand image.
Besides hiring a cameraman to run around taking photos, there is one other way for you to engage with people on social media – renting corporate photo booths, right here in Singapore.
Entertainment for guests of all kinds
Corporate photo booths serve as great entertainment for your guests. In essence, guests can approach the photo booth to have their picture taken – by themselves, or with their group of friends. They can even use the large variety of props provided to create the perfect photograph. This can be very apt for events, especially since most guests would probably have spent a considerable amount of effort dressing up beforehand.
After these photos are taken, they can be uploaded directly to Facebook. This is good exposure for your company. Netizens who may not have heard of your company would then come across your company name. The people smiling in photos will also play a part in helping the company portray a pleasant and welcoming corporate culture. Investing in a photo booth will also show netizens that the company cares about its employees and guests, as higher-ups are investing money in entertainment and welfare.
The potential of social media
Besides that, these photos can also be uploaded onto the company's social media pages, to engage directly with existing customers. Great photos taken this way can generate a lot of buzzes, especially when people share these photos with their friends, or comment on the post.
Companies can also use custom-made props throughout different shoots to highlight a company brand. Examples of such props are event graphics, event hashtags, company hashtags, event logos, company name and company logos.
Conclusion
To conclude, a photo booth can truly highlight a company's brand, while helping to spread the good image of a company on social media. Photo booths can greatly complement existing plans to an event and make the event a true success.