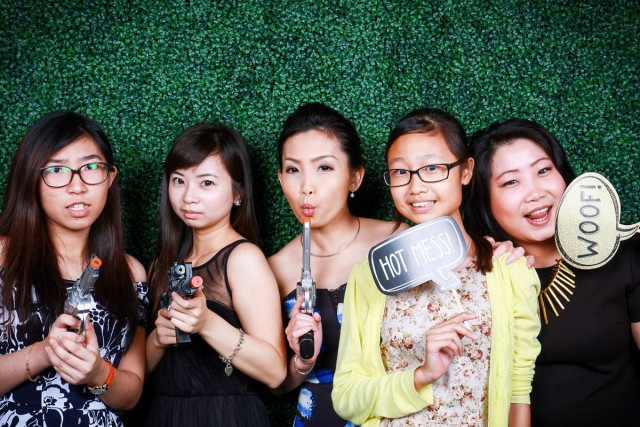 Is your company organising a giant party for its employees, to celebrate a job well done? Or are you a PR practitioner who needs to ensure journalists get the best treatment possible? Maybe your department is holding a get-together session? Whatever the occasion, you will likely need some advice to kickstart the planning process. Here are three great ideas you can incorporate into your corporate events.
1. Have a theme!
A theme will help a lot with the planning process. Corporate events are great to show off the company's branding, and so that can be weaved into the theme of the event. For instance, if your company is seen as quirky and bubbly, then themes related to childhood dreams might be ideal. If the nature of your company is more glamorous, perhaps, in the fashion industry – then the themes could include ice, or black-and-white. Your guests do not necessarily have to dress to those themes, but having these themes will help you think about what to include during the party, and kickstart the idea generation for unique and original activities your guests could do. Themes will help to ensure that your corporate event is cohesive and well-thought-out, and this is the starting point for many great parties.
2. Live music
Music is essential to any great party. Instead of setting up a playlist beforehand, you can consider hiring a live band if you can afford it. Not only does live music help to entertain your guests, but it also helps to give the local musicians some exposure. If the musicians are experienced, you could even ask them to take dedications from the floor. When looking for musicians, consider the band's specific genre, and whether that would go well together with the mood and theme of the event. For instance, if your company is generally more formal, a rock band may not be as suitable as a band that plays classical, ambient music. If the band has a singer, you can even delegate a bit of time for them to play a short set, much like a mini-concert in the party. Some singers are also willing to be emcees or hosts to the party. In truth, live music can breathe life and soul into the heart of the event and is perfect to build a fitting atmosphere.
3. Hire a corporate photo booth in Singapore
Instant photo booths are a great addition to corporate events because guests can bring home a photo of themselves as a keepsake. Photo booths also provide an element of fun and creativity to the event, as guests pose in groups with the available props. Best of all, the number of photos your guests can take is unlimited, meaning they can have a fun shot after fun shot after fun shot, and all of those photos will be available in softcopy for them to download and use on Facebook. A photo booth can also help to your corporate branding, as you can include logos and taglines as part of the print template on the photo they receive. You can also post all the photos that were taken onto the company's social media platform to encourage relations with your customers.
These three ideas for corporate events could help you to explore possible options for your party. But, most of all, remember to keep it enjoyable for all your guests.