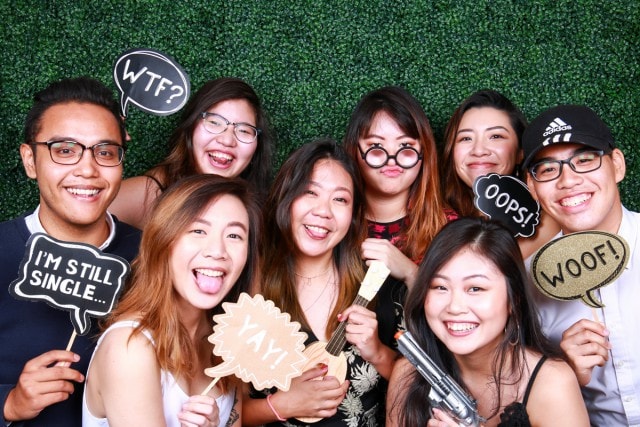 Perhaps you are planning an event, maybe a wedding, and you are laying down the strategies that would make or break your big day. You have booked the right venue, hired the best events management company, ordered the most elegant outfit, and everything looks set. But before you breathe that much-needed sigh of relief, here's what you are probably missing!
Nowadays, no event is complete without a photo booth, whether it's a wedding reception, a red carpet event, a corporate dinner and dine or even a baby shower. We aren't talking about those drab, cramped boxes with a knack for taking blurry and unflattering pictures. An instant photo booth for your event should be open, sleek, sophisticated and hi-tech. Having a photo booth will contribute massively to the success of your event, and here are some of the main reasons why you should rent one!
They Rock Any Occasion
Instant photo booths colour any event perfectly. Whether it is a corporate tea party, a sweet sixteen, a wedding or dinner and dance, all of them won't be complete without one. Having a photo booth will give attendees the chance to take fun photos and create exciting memories at the event.
Entertainment Value
When the event is in full flight, and everyone is happy and excited, it is only with a photo booth that these blissful memories can be captured and treasured. In fact, it will be the novelty of a mini-studio that will imprint the event clearly in the minds of your guests. They even add to the entertainment of the event with the added excitement of taking whacky photos.
Variety of Entertainment
With a renowned DJ and MC, a bar laden with all types of drinks and a generous dance floor, it will be nice if there's a photo booth to complete the event's set up. The booth adds a variety of entertainment and allows your guests to take a few snaps with someone they like.
Immediate Party Keepsakes
We all love keepsakes as they serve to remind us of the thrill and enjoyment we enjoyed at an event. An instant photo booth creates custom photos that are printed or shared with those who attended it. Nobody will be willing to leave without a couple of them and, of course, that's what makes an event worth attending!
You Are Free To Customise It
A photo booth is meant to add to the beauty of your event. You can customise everything about it, including the background to include decorations or even change its colours. This adds a touch of uniqueness to photos, with your corporate colours or even company branding within each photo. Those who take these pieces of memorabilia won't be forgetting your event anytime soon!
Instant Photo Booths Are Reasonable
In the past, instant photo booths in singapore were reserved for big, lavish and grand events with a big budget. Now, they serve to produce quick memorabilia for different events at a reasonable price.