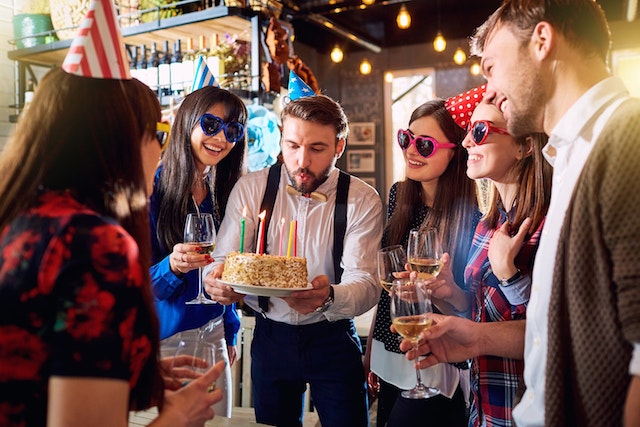 Photos are exciting for all, irrespective of whether you are 5 or 50! Moreover, they are the best way to preserve memories. There are two kinds of people – those who love taking pictures and those who say they hate it. But everyone loves posing with funky props and the hard copies they receive after will be cherished memories forever. That is why you must have an instant photo booth at your birthday party! It is a fantastic way of ensuring your guests have fun and bring home a token from the event.
Need for Photo Booths
As one's birthday approaches, making arrangements for the party can be a huge challenge. You're meant to enjoy that particular day and not spend the entire day trying to find out whether all the arrangements are in place or not. Hiring an instant photo booth in Singapore takes care of that. It can be set up easily by outlining the preferences before letting them handle the set up of the booth.
Again, you need an instant photo booth to ensure your guests have something to keep them entertained with something that doesn't necessarily require your presence. You can then focus on having fun without having to be constantly running around.
In today's world, a party without a photo booth is hard to imagine. It has become somewhat essential for any party. Birthday parties are not exempt from this rule! Thus, you absolutely must have a Singapore instant photo booth at your birthday party.
Modifications that can be done
Depending on your age you can modify your photo booth to suit your needs and tastes. You can make it sophisticated and beautiful. You can get any scenic photographs or paintings as your backdrop at no extra costs if you hired a green screen photo booth and couple it with classic props like top hats, masks, feathered half masks and so on. Select single color backgrounds in bold and bright tones. One can also select a theme that is vintage or floral. Or you can make it enjoyable by getting DIY cutouts of cartoon characters like Popeye, Mickey Mouse, Donald Duck and so on. They can be coupled with funny props like big glasses, afro wigs, mustaches and colorful bowties. Arrows and speech bubbles relevant to your party are unique touches that can also be added.
If the birthday boy or girl is a huge fan of a particular character like Harry Potter, the Powerpuff girls or even real-life personalities like Gandhi or Steve Jobs, then their photo booth print template can be designed based on these themes.
All in all, Singapore's instant photo booths are a must have for any birthday party because the amount of fun they can bring is unbelievable.