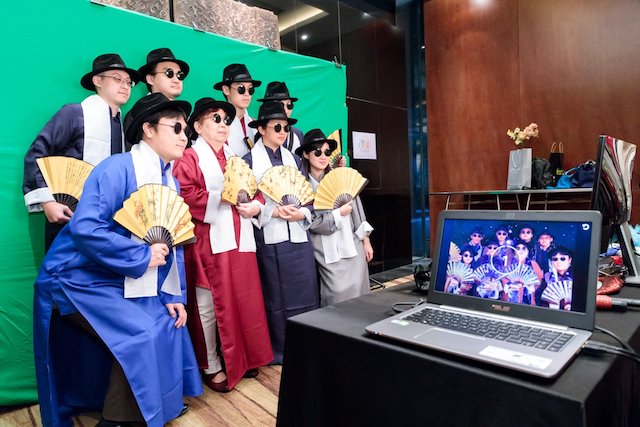 Yes – the festivities are here again and that means two things – to make merry and create lifelong memories. Most likely, you have been appointed to organise an event of sorts. You are probably asking yourself "should I hire an instant photo booth or not?"
Again, you have probably noticed the hype surrounding renting photo booths today and everyone in love with events policed by at least one photo booth. Over the recent past, photo booths have leapt back into our mainstream consciousness to become an absolute must-have in events, whether it a corporate event, a wedding, evening party, movie premieres or even baby showers.
It seems their significance extends to a lot more than just being a craze. People are in love with them because they add color to the occasion, give it more significance and ensure everyone has an awesome time.
Furthermore, the emergence of reputable companies that offer fantastic photo booths means their importance reaches that of a necessity. The novelty of a photo booth is something that lightens the mood of your party.
Adds a unique entertainment value
It is normal to see a queue of guests hoping to get into the booth to take a few photos. While in the booth, they get to create memories of the event. The booth serves as the highlight of the night, where every guest gets to take a photo to remember the party.
Takes care of the guests
The party will host 50, 100 or several hundreds of guests, all hoping to have some fun. If all details were planned out well and everything sails smoothly, everyone will have a blast. Apart from the main attraction of the event, a truly good instant booth, especially one that employs a photo studio setup, will serve as a medium for guests to take magazine-worthy images with their friends and colleagues.
A photo booth will function pretty much like a babysitter and take care of those guests who, have nothing else to do at the event's main venue and would have instead walked away. This often works for both the event's organisers and those who are attending it.
They are lovely – suitable for persons of all ages
Photo booths are beautiful as a place of taking family photos during events. During events, the entire family gets a rare chance to pose for a picture together away from home. The versatility of photo booths is one of their big drawing points, as they can be employed for just about any event.
Instant shareability
As the name implies, Singapore's instant photo booths provide you with instant pictures thus eliminating any waiting times. You can choose to keep physical copies. Additionally, you can also have the snaps uploaded online on your social media pages straight away. Look for a photo booth that will instantly upload photos taken, so you don't have to wait until the event is over!
Loosens up the toughest of all critics
In every party, event or gala, there will always be that one person who will whine about how something wasn't done right. The food was off; the lighting was less-than-stellar, the party's MC was below-par, etc. For such persons who needs to be coaxed out of their shell, an instant photo booth lets them lighten up, join in the fun and laugh or smile too. Mingling while lining up for a photo shoot is enough to wash away the criticism or at least to postpone any further complaints.