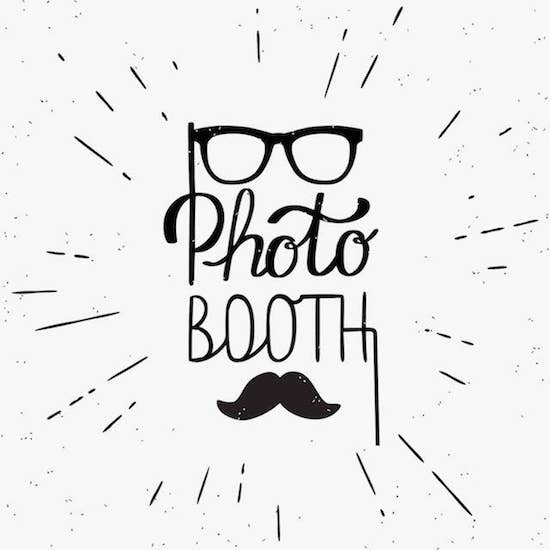 You've probably noticed the presence of photo booths at most events across the country of late. Event planners now know that photo booths bring a lot more to an event than simply taking a snapshot. When you include an instant photo booth at your function, you're taking the entertainment and memories to a whole new level.
Most of the guests at your event probably don't know each other. However, when lining up at the photo booth, many social barriers are removed. Conversations simply flow more easily when taking part in a shared experience. Moreover, the snaps taken are printed immediately allowing attendees to take with them souvenirs of the event. For those with social media accounts, the snaps can also be instantly uploaded and shared online. There are no waiting times when it comes to instant photo booths.
So which events should host an instant photo booth? Here's a list of the most common events best suited for an instant photo booth.
1. Weddings and Engagements
Of all events, weddings and engagements are the best for photo booths. First, the newlyweds get to capture the best moments of their lives. Also, guests will naturally be expected to share in the fun, take photos and make merry. Wedding photo booths help add further glamor to the occasion, bring a more spontaneous touch and leave everyone feeling free and joyous since nobody would be willing to take a photo while feeling sad, tired or dejected.
2. Kid's Birthday Parties
There's no point of being mean and picky about the type of birthday party to throw for your loved one. Whether he's a nine-year-old or your 21-year-old girl, no one is ever at the wrong age to be crazy and have a little fun. A birthday is a time when everyone celebrates, shows love and simply have fun together. With an instant photo booth, the levels of fun can be even higher since the photos taken will be treasured for years to come.
3. Sporting Events
A photo booth at the park during an institution's awards banquet, team fundraiser or sporting function will give the event a wholly new and exciting meaning. The best things about having a photo booth at a sports party are the custom screens, props and moments captured while the event is happening.
4. Corporate Events
At an event that everyone is expected to dress formally, talk eloquently, network and appear like an excellent ambassador for the company, nothing brings more fun and relaxation than a photo booth. Corporate photo booths are a perfect ice-breaker, allowing the bosses to interact with their junior employees, take a few photos and foster a good relationship. Moreover, placing your company brand on each photo taken at the booth will increase your brand visibility.
Considering a photo booth during your special event? Other events that can be a lot more exciting with a photo booth include graduation parties and any formal party that attracts many people. In terms of photo booth rental prices in Singapore, keep in mind that the number of hours you intend to rent the booth and quality of booth and service levels will affect what you'll end up paying for.