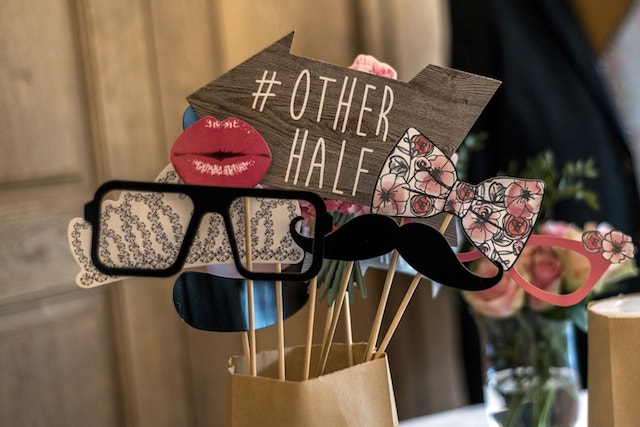 At last, the most important day of your life is here, and you can't wait to walk down the aisle hand in hand with your other half. You are sure each detail was adhered to and everything will happen as planned. Of course, the last thing you want to see is guests fidgeting with their phones, checking their watches, toddlers crying and murmurs of displeasure grumbling around the room.
Will your wedding reception live up to the hype and entertain or it will be the most boring wedding of the year?
As much as it is thrill to host a multitude of events during your wedding day, every guest expects to be entertained throughout the reception. If you are even the slightest bit worried, banish those doubts. Here are the best ways of keeping every guest thrilled during your wedding.
Have a Plan
Just like any other event, you have to put in the necessary effort to ensure that the entire schedule for the day has been planned out. You can't expect the wedding to proceed with military precision if there's no schedule that details what need to be done, for how long and who to do it.
There are many ways to occupy your guests in between events at a wedding. An innovative option would be setting up a photo gallery starring yourself and your spouse. This gallery could cover the stages of your journey and relationship of you and your spouse, showing pre-wedding photos or pictures from other significant points of your relationship.
Offer Quality Entertainment
It is vital to keep everyone giggling and buzzing with energy using the right kind of entertainment during a wedding. And while you could rely on a DJ to keep the dance floor going and the mood lifted, other forms of entertainment can offer more laughs for longer durations. Live bands able to perform occasion-appropriate music and know the right ways of engaging guests will be a perfect addition. Comedians, magicians and solo musicians can be contracted to serve as MCs and wow the audience with their jokes and witty comments.
When the wedding is done conservatively, cultural entertainment will mean a lot to your guests. Latin-inspired weddings are particularly famous because of the romantic mariachi band serenade, much like India's Bollywood dance moves or a bagpiper to lead the way during an Irish or Scottish wedding.
Rent Photo Booths
A trend associated with most of today's weddings is the use of wedding photo booths. From using props and costumes to posing for photos with the couple and other guests, wedding photo booths are fun. In fact, in themed weddings – like those synonymous with wedding photo booths in Singapore, can create lifelong memories. Themed weddings stand out in the minds of attendees. Dressing up and seeing others in similar get ups is all part of the fun. Capturing these moments at photo booths and taking the photos home will give all guests a physical memento of the wedding.
Hors D'oeuvres
Aside from all these, there's another way of keeping all guests entertained – hors-d'oeuvres, or appetisers or starters. Sure, you plan to serve food at the reception and are pretty sure everyone will love the menu. But keeping them hungry and waiting for hours can also create boredom and unhappiness. You could instead offer a few small plates of food for them to nibble on while waiting for the main meal. If you need another way of keeping everyone happy, try introducing sporting activities at your wedding or wedding karaoke whereby the bride or groom takes to the floor and guests can sing along to a song of their choice.
All these definitely make a wedding ceremony truly enjoyable and memorable!